Fairphone 2: World's first modular smartphone is revolutionising electronics piece by piece
Google has invested millions of dollars and several years into the development of what it believes could be the future of smartphones: modularity. But when Google's Project Ara announced earlier in 2015 that it had been delayed until at least 2016, it allowed a tiny Dutch startup to step in and beat the tech giant to the punch by releasing the world's first modular smartphone.
Fairphone 2 is the latest offering from Fairphone, a social enterprise set up in 2013 with a mission to "bring a fair smartphone to the market – one designed and produced with minimal harm to people and the planet". In doing so, it has quietly revolutionised smartphones and electronics in more ways than one – in fact, the latest Fairphone could just as easily be called Firstphone. Not only is it the first modular smartphone, it is also the first smartphone to be made from responsibly sourced materials, and the first that claims to offer a five-year lifespan.
"We want products to last," Tessa Wernink, director of communications at Fairphone, told IBTimes UK. "We're a social enterprise using the production of smartphones to address issues in the supply chain of electronics. We design phones from the ground up and in the process we're aiming to put sustainability on the agenda of electronics. It is essential to address the issue of e-waste that comes from people replacing their phones every two years."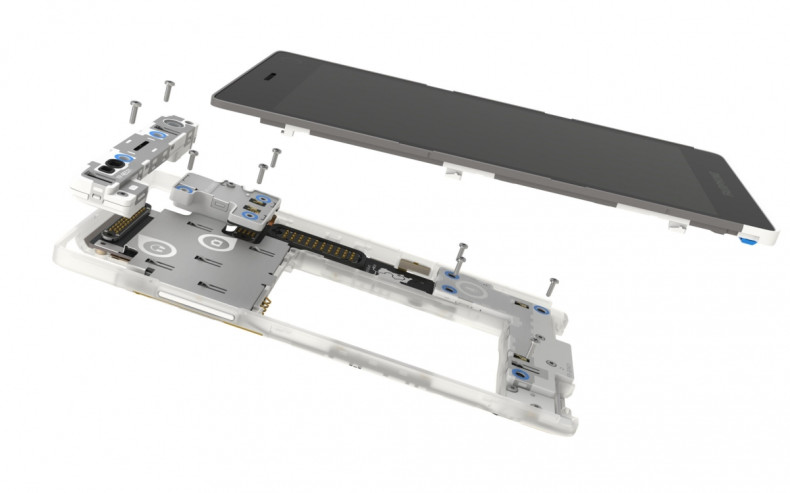 In order to last three years longer than the average life cycle of a smartphone, all the parts of the Fairphone 2 need to be not only replaceable but also potentially upgradeable. Replacing parts is easy enough, with Wernink describing "layers of replaceability" for the user.
Fairphone 2 specs
5-inch, 1080p LCD screen
Snapdragon 801 processor
4G LTE connectivity
Android 5.1
8-megapixel camera
Dual-SIM
Expansion port (for NFC, etc.)
2GB of RAM
32GB of internal storage
Even within the modules, Fairphone has isolated the electromechanical parts so that if, say, a speaker breaks, it can easily be replaced. The plan is for broken parts to be taken in by Fairphone in order to be refurbished or replaced entirely.
The bigger challenge is developing new modules that can be added in order to upgrade the smartphone. An extension port has been included, meaning new technologies will not make it obsolete. New modules can be built, such as a case that integrates near-field communication (NFC) functionality and connects to the expansion port. Other additions currently being considered for use with the expansion port are wireless charging and a case with solar panels.
But addressing the issue of constantly evolving smartphone technology through an expansion port is not enough, considering that at present there are only around 40 staff working for the startup. Creating improved modules for all of the components internally is almost impossible within the time frame that would be needed to make it worthwhile.
This means the company will need to rely on third-party hardware developers to create them and they would all need to comply to Fairphone's ethical standards.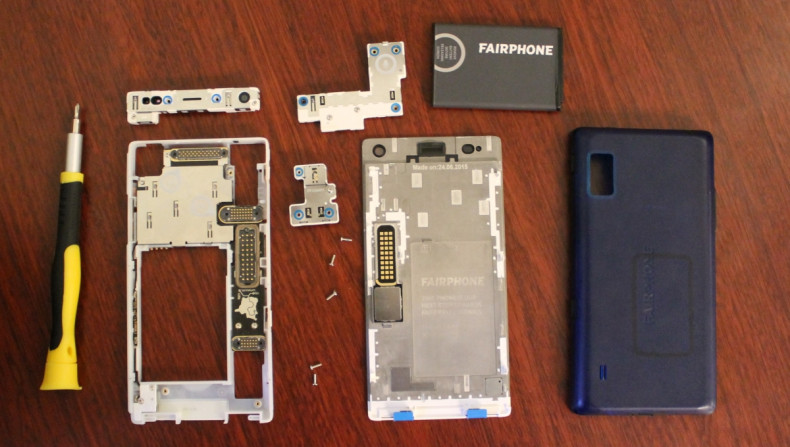 "Even Fairphone isn't able to meet its own standards," Wernink said. "There's around 30 minerals in the smartphone and so far we've only been able to trace two back to conflict-free mines."
All this is without even taking into consideration the hundreds of other parts and materials used to produce smartphones, such as the solder used in the manufacturing process. It is a mammoth task but one that is at least opening up a long-needed conversation.
The Fairphone 2 is available for pre-order at €525 (£380, $590) and is ready for shipping in November.