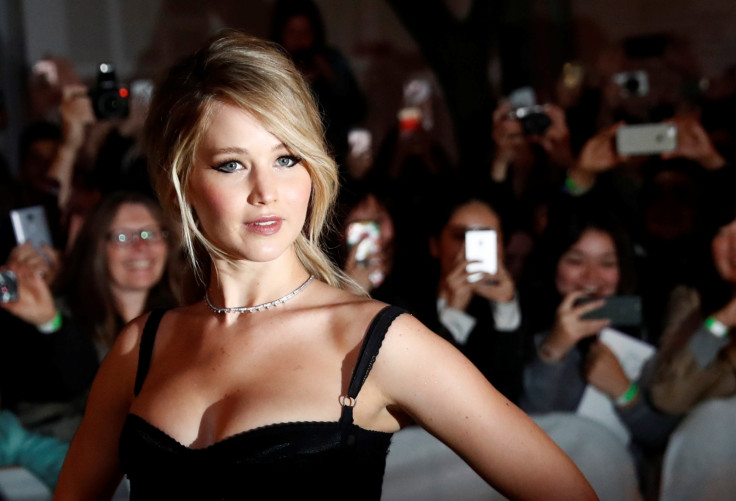 Jennifer Lawrence has been burning up the red carpet of late as she promotes her latest horror drama Mother! And, it was no different at the New York premiere on Wednesday, 13 September. The actress made heads turn once again when she walked the red carpet in a stunning white gown.
The pale white ensemble featured a fitted bodice with a full skirt and knots along the shoulders. Lawrence accessorised the gown with a bunch of colourful flowers that were pinned into a messy hair bun. The overall look was meant to reflect that of her on-screen character.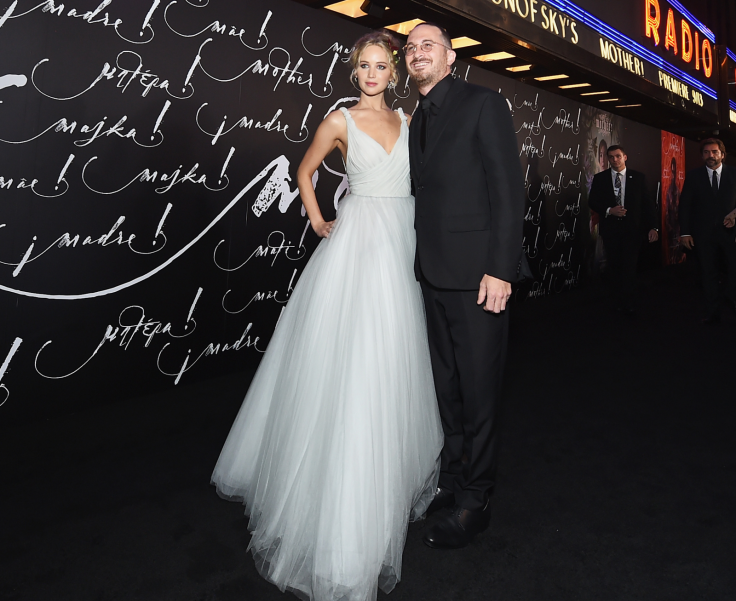 The 27 year old is seen wearing a very similar outfit in the movie's illustrated posters (though the promotional images show her holding out her bloody heart that she removed from her chest).
Fans of the Hunger Games star went gaga over the whole look, with many pointing out that she looked like a "spring bride" while others compared her to a typical "fairytale princess".
Despite the beautiful gown, what was equally eye-catching was the man with his arm around her waist – the film's director Darren Aronofsky.
Lawrence and Aronofsky, 48, have reportedly been dating for close to a year but this was their first red carpet appearance together. The Passengers actress did, however, keep the talk to their professional relationship and told People magazine why she was so excited to work with the Black Swan director.
"That's what I've always loved about him," she said of Aronofsky's fondness for pushing boundaries. "I was such a huge fan of all of this work. I just think he's so bold and unafraid and that's exactly what I saw. That's exactly what I witnessed — even more so."
Mother! releases in cinemas in the UK and the US on 15 September.