The families of two Indonesian women murdered by Briton Rurik Jutting are to demand compensation from the jailed former banker.
They are also considering filing a lawsuit against Jutting's former employer, Bank of America.
A migrant welfare group representing the families of Sumarti Ningsih and Seneng Mujiasih said they have already consulted lawyers and plan to sue on their behalf.
Cambridge educated Jutting, 31, was found guilty on 8 November by a Hong Kong High Court jury of murdering Ningsih and Mujiasih in October 2014, and sentenced to life in prison.
Jutting had recorded himself torturing Ningsih over three days, and describing his enjoyment at the killings.
Ningsih, 26, was a single mother whose son, Muhammed, is now aged seven. Her family claim to be too poor to be able to send him to school, as Ningsih was the family's main breadwinner.
"We are very devastated by the death of Sumarti. This incident is a tragedy to our family", said Ningsih's brother, Suyitno in a statement to the South China Morning Press.
"After Sumarti's death, our family's economic situation has become worse as she was the only breadwinner. Our parents are getting older and are incapable of performing heavy work. Sumarti's seven-year-old son has no more guarantee for his future.
"Therefore, on behalf of our family, I hope the perpetrator will be punished severely according to what he did to Sumarti and the other victim. I also demand compensation from this perpetrator.
"I also demand that the Indonesian government provide scholarships to Sumarti's son so he will be able to finish his schooling, at least until high school, because we have no more income to ensure his education [is taken care of].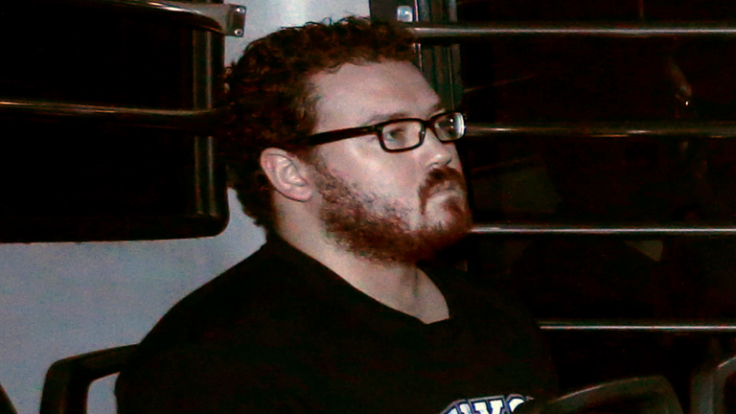 Ningsih's 61-year-old father, Ahmad Kaliman, said he thought the verdict was appropriate.
"I want to say thank you to Hong Kong's legal system for what they've done," he told Reuters in his village in central Java. "I hope we can get compensation to support (Ningsih's son)."
Sumarti's family said in a statement: "The family was devastated over her death as she was the only daughter and the main support for her parents. Her only brother has married, so he is unable to support both their parents and elderly grandmother.
"The family hopes the perpetrator will be severely punished and, if possible, executed. The family is also seeking compensation for the death of Seneng."
Eni Lestari from the International Migrants Alliance which is representing the families, told MailOnline that the families would also consider launching a lawsuit against Bank of America Merrill Lynch, where Jutting was employed as a £350,000 a year equities trader. A legal expert told the publication that the legal action was unlikely to be successful unless it could be shown the bank had knowledge of Jutting's cocaine use.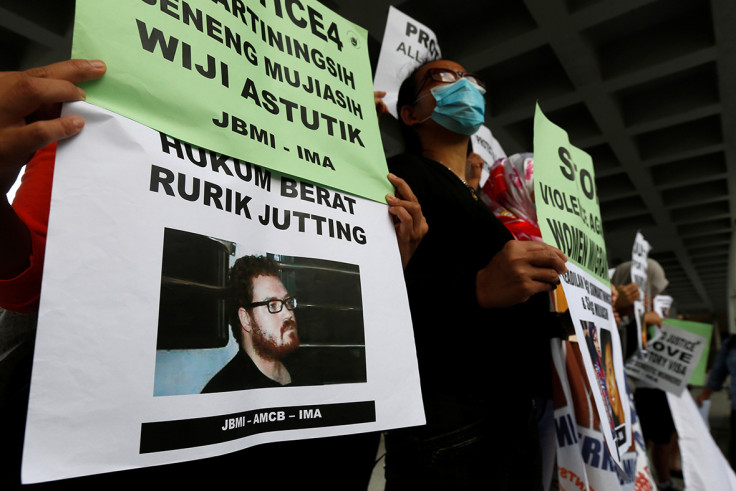 During the two week trial the court heard that Jutting's life span out of control as he became addicted to cocaine, alcohol and energy drinks, and immersed himself in increasingly sadistic sexual fantasies, culminating in the double murder.
Filippino bar girl Joanna Mendoza, 27, told MailOnline that two weeks before Jutting committed the first murder he had ended a relationship with her, and said he never showed signs of violence or rudeness.
Of the killings, she said: "It wasn't the Rurik I know who did those terrible things. The sex was good, there was nothing unusual about it."
She said that he had emailed her cancelling a planned weekend together a fortnight before the killing spree, and ending their relationship. "I miss him and I still have feelings for him in spite of everything that's happened."