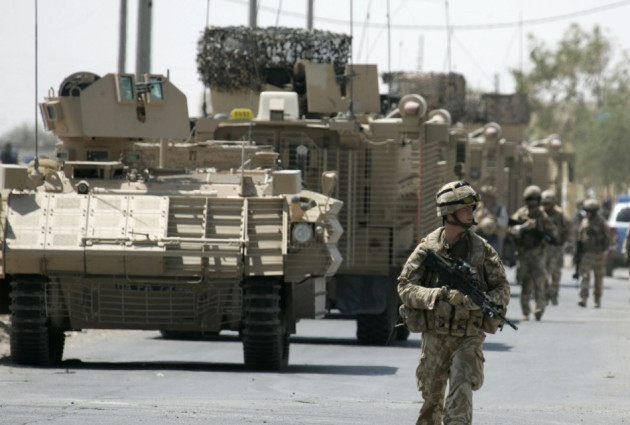 Relatives of four British soldiers killed in Iraq have won the latest round in their fight to sue the Ministry of Defence for negligence.
The Court of Appeal said the family could pursue damages following a decision by three judges at a hearing in London.
The case involves one soldier who was killed in "friendly fire" and three others who were killed when they were attacked in their lightly armoured Snatch Land Rovers.
The families claim the MoD failed to provide substantial armoured vehicles, equipment, or training which could have saved their lives.
Pte Phillip Hewett, 21, of Tamworth, Staffordshire, Pte Lee Ellis, 23, of Wythenshawe, Greater Manchester, and Lance Cpl Kirk Redpath, 22, of Romford, east London, died when their Snatch Land Rovers was blown up during attacks on seperate occasions.
The families of the three soldiers claim the men carried out high risk patrols in "poorly armoured" vehicles which were unsuitable for the jobs.
The MoD replaced the Snatch Land Rover in 2009
Hewett's mother, Susan Smith, told Sky News: "Their argument's always been that they didn't really need to protect them because nobody could do anything about it. It's just been plodding on trying to get this where they recognise that soldiers have the right to life and the right to be safe in their jobs to the best of their ability.
"I think the MoD have known all along that it wasn't suitable but they just thought people would just leave it."
Another case involves cpl Stephen Allbutt, 35, of Sneyd Green in Stoke-on-Trent, who was killed in March 2003 after a Challenger 2 tank was hit by another British Challenger 2 tank during friendly fire.
Allbutt's widow, Debi and two soldiers who were badly injured in the incident, claim the tank was not equipped with sufficient technology to protect them against the risk of friendly fire, nor had they received adequate vehicle recognition training.
Shubhaa Srinivasan, a partner with law firm Leigh Day & Co, which is representing the family of cpl Allbutt said: "British troops should at the very least have adequate equipment and training, ranging from the very basic such as a GPS devices, to sophisticated satellite tracker systems, which the Americans had available to them.
"It seems incredible that it was often left up to soldiers themselves to buy this equipment as they felt compelled to, so as to better protect their own lives and the lives of those they were responsible for."
An MoD spokesman said: "Our thoughts and concerns remain with those that were injured and the families of those that sadly lost their lives.
"We are considering the judgement by the Court of Appeal and as this is likely to be subject to further legal action it would be inappropriate for us to comment further."