Family of Isis-beheaded journalist Steven Sotloff to sue Syria in US court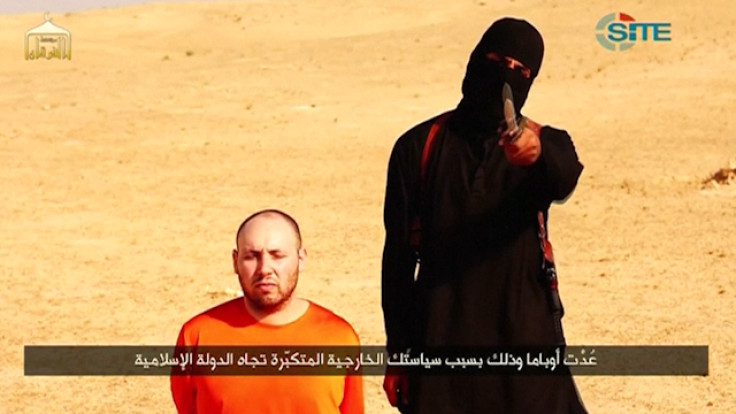 The bereaved family of Steven Sotloff are suing Syria saying that Bashar al-Assad's government provided support to the Islamic State (Isis) before his beheading. The lawsuit, filed in a federal court in Washington on behalf of Sotloff's father, mother and sister, is seeking $90m (£62m) in compensatory damages plus up to three times that amount in punitive damages.
The journalist's family from Florida, filed the law suit on 18 April and say Syria, which is designated a state sponsor of terrorism by the US, is liable because it provided financial, material and military support to the jihadists. It is not clear, if they win the case, how the family could collect the money - as Syria would almost certainly not willingly hand over such a sum in the wake of a five-year civil war.
The 31-year-old was kidnapped in August 2013 in the northern Syrian city of Aleppo after he crossed into Syria from Turkey. His family have said that they believe he was captured by moderate rebels before being "sold" to Daesh (Isis) for between $25,000 (£15,000) and $50,000 (£30,000).
After being kept in captivity for just over a year, the former Time journalist was murdered on 2 September 2014 with a propaganda video of his beheading at the hands of British terrorist — known as Jihadi John — broadcast across the internet. His beheading followed the execution of another American journalist, James Foley, who was killed a month earlier by Isis in a similar barbaric manner.
Although Jewish, his faith was never made public whilst he reported from several Middle Eastern countries for publications like the Christian Science Monitor and Foreign Policy magazine.
The lawsuit says: "Syria's material support for [ISIS] caused the abduction and murder of Steven Sotloff. Steven covered the civil wars in Libya and Syria because he cared deeply about the people of those countries".
The lawsuit affirms that the Syrian nation, although a sovereign entity, can be sued in a federal court as a "provider of support" that killed the Miami-native. Damascus is yet to comment on the suit which follows similar suits on nations such as Iran and Cuba.
According to legal precedent, huge damages can be awarded once a guilty verdict has been delivered. But lawyers often struggle to track down assets that can be seized to pay damages.
© Copyright IBTimes 2023. All rights reserved.