Family reunited with their cat three months after it went missing - 650 miles away
Thanks to the kindness of strangers and a 650-mile journey, Whiskers made it home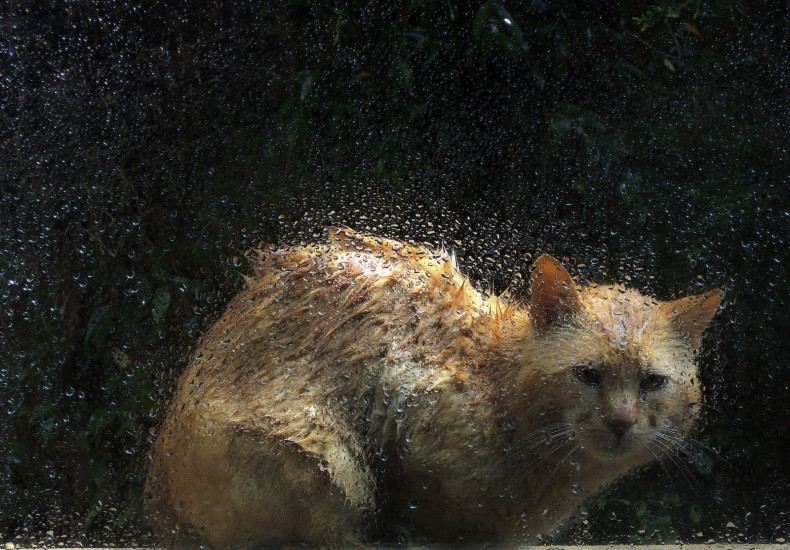 A family was reunited with their cat after it had gone missing for three months.
The couple were in the middle of a caravan trip, 650 miles away from home, when their pet, which had been theirs for three years, ran away in the middle of the night.
At first, Luke and Bronte Hall thought Whiskers, a ginger tomcat, would come back to them, as he always did. "He always waltzes on home but this time he didn't," Luke told local newspaper The Toowoomba Chronicle.
But after staying an extra day in hopes of seeing the cat come back, the pair had to resume with their travels, as Luke had a job interview to attend. They were sure not to see Whiskers ever again.
Three months later, the pair was quite surprise to hear from the aptly named Longreach Veterinary Services. Someone had handed Whiskers in. A traveller had found him in Winton, a nearby town, and had taken him to the vet.
Thanks to the microchip implanted in Whiskers, the veterinary was able to identify the cat and its owners. The Halls couldn't believe their luck: "I was blown away, I couldn't believe he was still alive and someone had been kind enough to hand him in," Luke said.
It takes an eleven-hour car journey to get to Toowoomba from Longreach. Luke and Bronte were already thinking of selling pieces of furniture so they could afford the journey. But Longreach Veterinary Services thought bigger:
They posted a call for help on Facebook, July 17, asking for help in bringing Whiskers home to its family. And it worked.
Several people offered to give Whiskers a lift. "People were offering plane tickets and all kinds of things," said Luke. "They say generosity is dying but clearly it isn't."
It took a team effort to make the long journey from Longreach to Toowoomba. According to the Chronicle, a local drove Whiskers to Dalby and a family from Dalby took Whiskers to his home.
"Wandering Whiskers," as local news channel 7 News Toowoomba dubbed him, was reunited with Luke and Bronte after three months. Whiskers' journey captivated the local community, and the reunion was even broadcast on TV.
Vet nurse at Longreach Veterinary Services, Laura Axsentieff, said Whiskers' tale wouldn't have been possible if the Halls hadn't microchipped him. Thanks to the chip, it took five minutes to identify its owners, without it, Whiskers could have never got his family back.