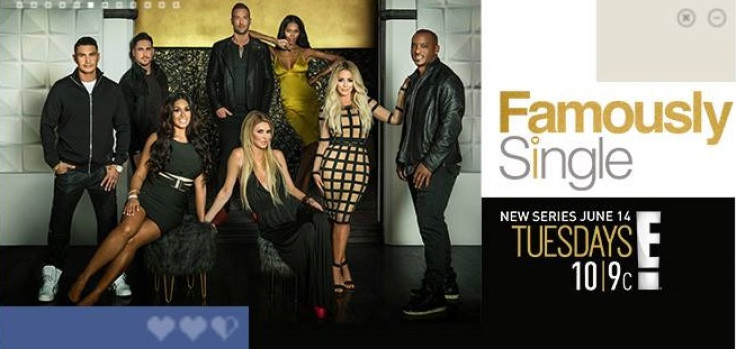 Famously Single is an E! original show that premieres on Tuesday (14 June) on the network. The reality TV show will feature eight celebrities, who will be exploring their love lives and the consequent struggles on-screen. As the title suggests, the cast includes A-listers, who have not been lucky in love and are "famously single".
Click here to watch the Famously Single premiere episode on E! Online. The first episode of the show will air on the E! network at 10/9pm CT.
The American series will showcase a relationship boot camp as the cast would explore the issues along with relationship expert Dr Darcy Sterling. According to reports, all the eight celebrities including Brandi Glanville, Aubrey O'Day, Pauly D, Jessica White, Willis McGahee, Somaya Reece, Calum Best and Josh Murray will move into one house.
Eventually, with help from Sterling, the participants will realise the real problems affecting their dating and love life. And all of this will be facilitated via dating experiments that the eight celebrities will indulge in.
Watch the trailer for the new reality TV show here:
Reports also suggest that Sterling will explore and solve a range of love and relationship issues that stem from long distance relationships, workaholism, the "celebrity status" they enjoy and so on and so forth.
The ensemble for the E! show includes reality TV personalities such as Glanville from The Real Housewives of Beverly Hills fame, Pauly D from MTV show Jersey Shore, Murray - winner of season 10 of The Bachelorette, and Reece of VH1's Love & Hip Hop. With so many TV stars living in the same house, Famously Single can be expected to feature loads of drama and romance.
To know more about the fate of the A-lister's romantic lives, watch the E! show's premiere on Tuesday 14 June.