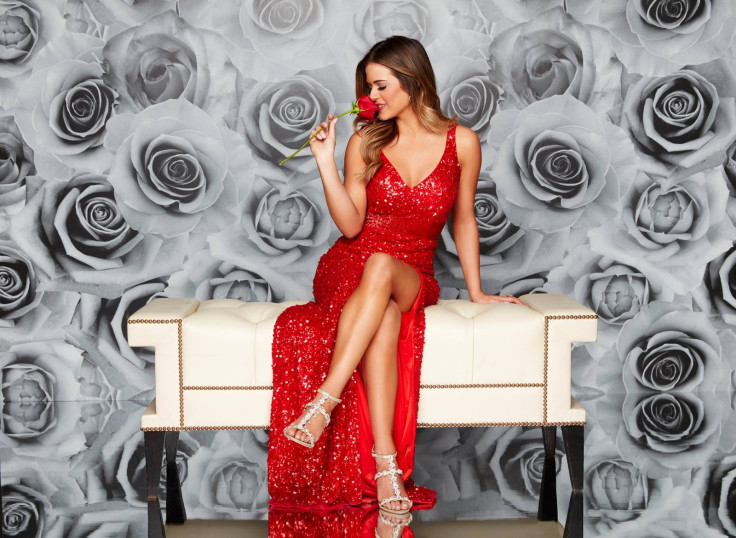 The Bachelorette season 12 is going on a week-long break and will air its episode 5 on ABC in the coming week on 20 June. After the dating show aired two back-to-back episodes on 6 and 7 June, the week ended with the bachelor mansion's villain Chad Johnson getting eliminated by JoJo Fletcher.
Click here to watch Bachelorette season 12 episode 5 live online on the official website. The episode will be aired on ABC on 20 June at 8/7pm CT in the US.
In the previous episodes, JoJo was seen enjoying a yoga date with Chase McNary before she headed out swing dancing with suitor number two, James Taylor.
While the 25-year-old bachelorette seemed quite pleased with her one-on-one dates, things got pretty intense during the group date when Chad picked up a fight with fellow contestant Evan Bass.
By the end of episode 4, the contestants of the ABC reality show had hit the road as their travel began. Despite his tall claims, the hot-headed suitor, Chad, ended up losing the two-on-one date in the previous episode to Alex, and was eventually eliminated by the real estate developer following his aggressive outbreaks.
However, if the teaser for the upcoming episode is any indication, then Chad's exit is not going to bring peace back in the bachelorette's life. It seems JoJo will have to deal with demons from her past, as she breaks down in tears in the trailer. According to reports, JoJo will be left devastated after an interview by her ex boyfriend Chad Rookstool surfaces, where he has trash-talked about their past.
Concerned that her suitors in the ABC reality show will be affected by the interview, she even tries to convince them that the allegations are false. However, it's not JoJo alone whose past becomes a subject of concern in the next episode. Bachelors Jordan Rodgers and Robby Hayes, the upcoming week's rose winners, will also come under fire for their past relationships.
To stay updated with the latest happenings on The Bachelorette season 12, watch the next episode on 20 June on ABC.