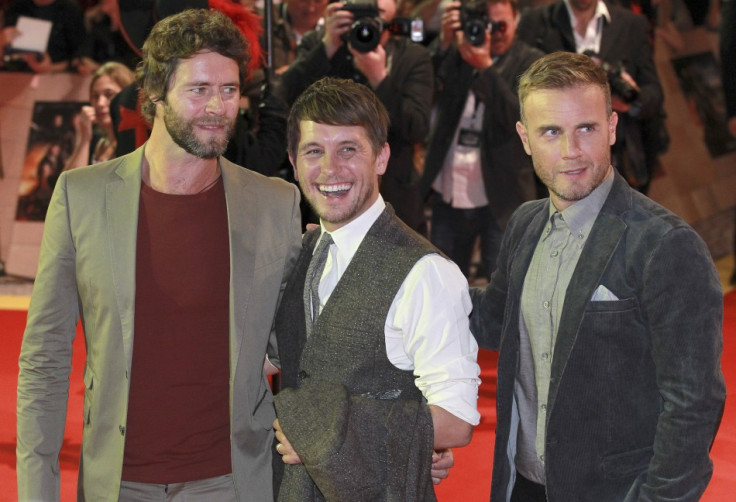 As the X Factor Grand Finale week is approaching, the reality show appears to take no respite from being embroiled in controversies. In the latest episode, angry fans have lashed out at Gary Barlow for "show fixing".
The "Take That" singer has been accused of favouring Marcus Collins in the top three slot after results were announced on Sunday night.
According to the Daily Star, fans allege that Barlow has been fixing the X Factor in a bid to help Collins win the reality show. The 23-year-old hairdresser from Scouse joined Amelia Lily and Little Mix in the finals after Misha B was eliminated on Sunday night.
The 40-year-old judge is being dubbed "Mr Nasty" after giving stiff competition to original title holder Simon Cowell as Barlow displayed his double standards and viciousness to the shocked audiences.
The report suggests that Gary had claimed Misha B would get the boot as the 19-year-old singer was accused of bullying fellow contestants. He also claimed that Little Mix were not "good enough" to qualify for the semi-finals. As for Amelia Lily, the father-of-three claims the singer has a "shouting voice" and cannot do soft vocals.
Despite lashing out at fellow judges and following bitter arguments, Barlow has continued his love for his favourite singer. "He (Marcus Collins) has come so far and I want him in the final because I want to change his life for ever," reported the Daily Star quoting Barlow. After Collins's semi-final performance, Gary had remarked "You look great, you dance great, you sing great. I actually think you're going to the final next week and I hope you win it," said the report.
The online community has reacted with anger as several fans posted furious messages on Twitter.
"Just caught up with #xfactor an am p*ssed off with Gary Barlow fix up. Am fuming - aarrgh," said one Twitter user Miss_Storm.
"More than one low blow by Gary Barlow on FIX Factor but then what else is new!" read another tweet.
Some users slammed "golden boy" Marcus Collins for his under-rated performances.
"Gary's using every dirty trick in the book to help Marcus win. His competitive edge has really come out. It's left fellow judges speechless. He's humiliating all the other acts to keep Marcus in," reported the Daily Star quoting a source as saying.
Meanwhile, Misha B left the X Factor after the public voted her off the show. Barlow blamed fellow panelists Louis Walsh and Tulisa Contostavlos for the exit of Misha B as they had damaged her chances by saying she was "mean" to other contestants.
"I have sat here and witnessed your journey and I can't help but feeling a little bit sad, you have been wrongly accused of being something you are not," the Sun has quoted Barlow as saying.
"The reality and the horrible truth is that I don't think you can win this competition because of that which is a real shame," he said.