During Barrack Obama's tenure at the White House, his daughter Malia Obama worked as an intern on the sets of the sci-fi show, Extant. Halle Berry, who stars in the series, has gushed about the then First Daughter of the United States.
During her recent appearance on Watch What Happens Live With Andy Cohen, the actress said: "She was fantastic, she was amazing, She is such a smart, beautiful young woman."
"Look who her mother and her father are," Berry told the show host, who wondered aloud how it felt to have a president's daughter as an assistant on the set. "Were you like: '"Will you get me a coffee?"' an intrigued Cohen asked the 50-year-old Academy Award winning actress.
'"Could we call your dad or your mom?"' Barry said sheepishly and added that the 19-year-old was extremely professional on the sets. "She was down to do whatever a PA is asked to do, and I had wild respect for her for that," the actress praised Malia.
Berry, whose thriller movie Kidnap released on 3 August, has always been a fan of the Obama family and recently showed how much she adored the former First Lady by wearing a dress with her picture on it. The Extant actress shared the image on Instagram and captioned it: "In honor of the strongest, most fierce woman there ever was... Repping @MichelleObama to the NY premiere of #KidnapMovie tonight."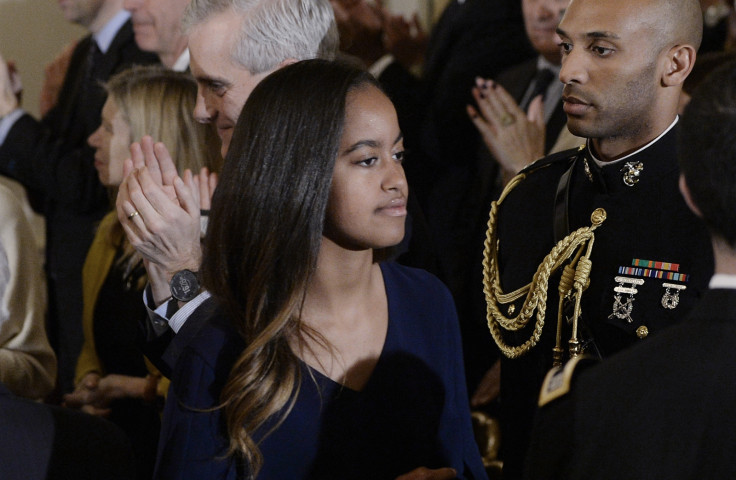 The actress also opened up about her pregnancy rumours, sparked off after a red carpet appearance where she was clicked seemingly holding her belly. "I was not holding my stomach. I was on the red carpet, doing my thing, like boom, boom, boom, right?... My arms were down, and I thought, 'I'm going to put my hands back on my hips,' so I go like this, and when I went like that, they went like, 'Ting ting ting ting ting,' [imitating fast camera flashes], and so they got pictures of me going like this," she explained.