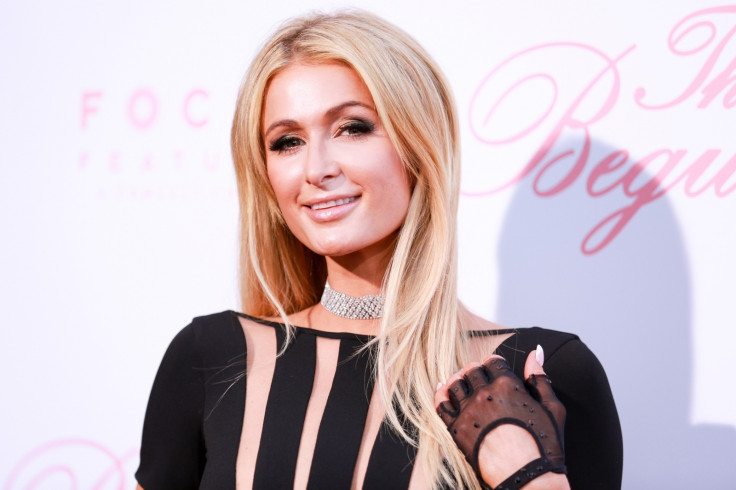 Paris Hilton has flaunted her enviable curves in a bunch of seriously sexy photos. Setting pulses racing, the original reality queen shared a look at her latest magazine feature, which shows the star stripping nude to the hips.
Posing against a black and gold background, Hilton goes completely topless and strikes her best supermodel pose.
Her only accessories are a pair of blue denims – with her name inscribed on it – jewel-encrusted waist-band and her adorable pooch, whom she holds close to her chest, hiding her modesty from the lenses.
"#GUESS VIBES #OG," the 36-year-old heiress writes alongside. As if the smouldering shot is not enough, The Simple Life star amps up the sex appeal by posting a second topless click, featuring a similar composition.
Like always, fans were beyond thrilled to see their favourite in action. "New meaning to the words 'lucky dog,'" one Instagram user cheekily wrote, referring to the furry companion, who got to snuggle up with the actress.
"You get hotter with every year (sic)," a second fan gushed, while another user hilariously declared that Hilton's pet is the luckiest. "That tiny furball is damn lucky," the comment read.
The hotel heiress, who has been love-struck with actor Chris Zylka since the two began dating earlier this year, has been grabbing eyeballs with her romance as well. Speaking to Galore magazine, Hilton opened up about meeting her actor beau and their romance.
"On our first date he came over to my house. We stayed up all night talking and getting to know each other," she said. "When we had our first kiss I felt that electric feeling and knew there was something special about him."
"He's perfect for me," Hilton gushed adding: "He's my best friend, so loyal, kind, caring and sweet. He has such a big heart, I trust him with my life and know he would never hurt me. I'm so proud to let the world know he's mine and I'm his."