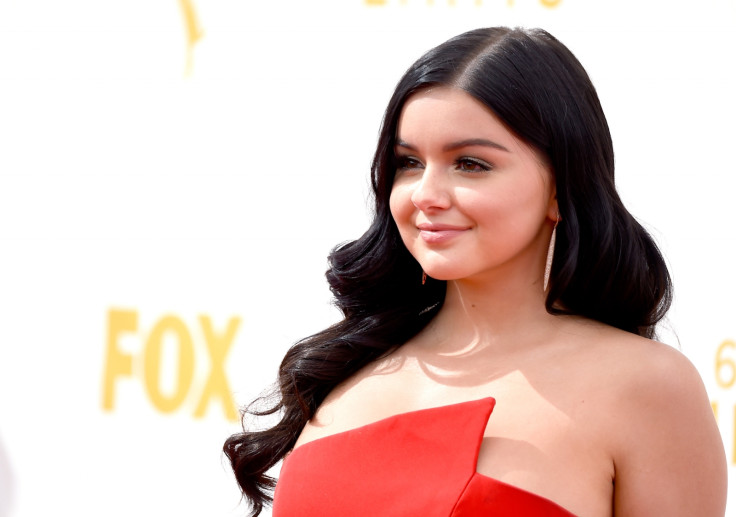 Modern Family actress Ariel Winter has had her fair share of trouble on social media. Yet when the teen star complained about some made-up news reports about her boyfriend Levi Meaden on social media, fans weren't too kind with their response.
While many supported Winter as she thrashed "fake news" in her scathing post, others didn't agree with her way of dealing with the attention her private life gets. An Instagram user even complained "comes with the territory, tired of hearing you whining about it".
The 19-year-old took to Instagram to blast false tabloid reports that claimed she gave her much older boyfriend an allowance.
"I have a BOYFRIEND and a PERSONAL ASSISTANT who are NOT the same person. I would NEVER pay my boyfriend ANY sort of allowance, nor would he EVER accept if I offered," Winter wrote.
She continued, "He BUYS his own stuff whether it's for me or himself, and he more than pulls his weight for our life. I HATE fake news, but I guess that's what our world has come to. Get your s**t straight. I don't support anyone, and I don't need anyone to support me."
She said her actor boyfriend had a full career and something huge was coming his way. "He's not just someone's boyfriend. So if you don't know us, don't comment. Xoxo," she concluded.
Unfortunately, Winter's idea of trashing the story about her boyfriend didn't resonate with many of her fans.
One of her followers commented, "Fake news all comes apart of being famous anyway u signed up for it. Every celeb gets fake news on these news sites but they don't brag about it because they know it's coming. (sic)"
Someone else wrote, "You have such soft skin @arielwinter, learn to ignore and not fuel the flames. Which you just did by posing a huge rant."
"I didn't even know about this until you made a whole post about it. Move on and realize that not everybody is going to like you and that's okay," another comment read.
At the same time, many fans applauded the actress for speaking out against gossip mongers prying on her private life. "I totally agree and I'm glad you confronted it! It's ridiculous for magazine companies to start all this fake drama just to headline!" a fan wrote.
"You should be very proud of yourself. And you're right to speak up when the world tries to put you down," another fan said.