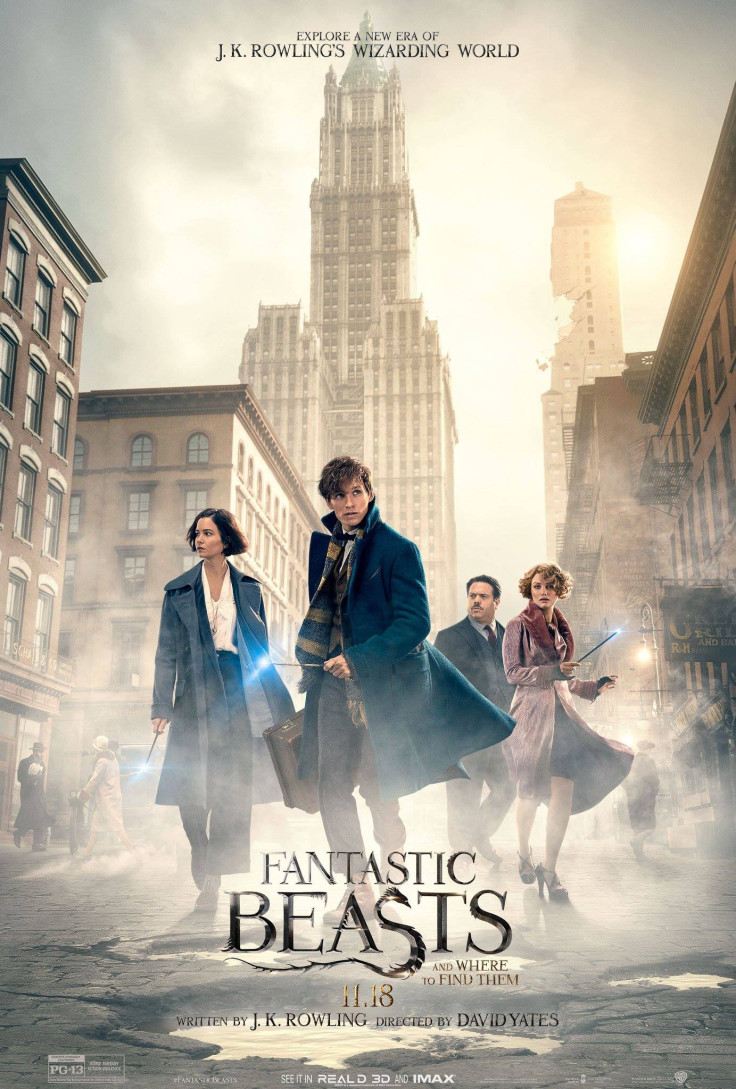 It is back to the world of magic and mysterious creatures for Eddie Redmayne as principal photography for the sequel to Fantastic Beasts And Where To Find Them has started at Leavesden outside London. Warner Bros released the plot for the yet-untitled film with information about the Harry-Potter spin-off's new and returning cast members.
Redmayne will return as Newt Scamander to continue his mission to take down dark wizard Gellert Grindelwald (Johnny Depp).
Jude Law joins the project in the highly anticipated role as future Hogwarts headmaster Albus Dumbledore.
According to the details released by the studio, Grindelwald will "make a dramatic escape" from MACUSA (Magical Congress of the USA) custody, to continue "gathering more followers to his cause – elevating wizards above all non-magical beings".
"The only one who might be able to stop him is the wizard he once called his dearest friend, Albus Dumbledore," WB mentioned. For those familiar with the books, after their falling out, the two engaged in a duel which led to the death of Dumbledore's younger sister, Ariana.
Now, the Transfiguration professor "will need help from the wizard who had thwarted Grindelwald once before, his former student Newt Scamander."
Despite efforts to join hands to stop Grindelwald, events will "test their loyalties as they face new perils in an increasingly dangerous and divided wizarding world".
The new film, the screenplay for which was written by JK Rowling, will see returning characters Tina (Katherine Waterston), Queenie (Alison Sudol), and Jacob (Dan Fogler) join the fight. Callum Turner, who played Newt's brother Theseus Scamander, and Ezra Miller who took on the role of Credence, will also make a comeback.
Zoe Kravitz who had a small role as Leta Lestrange in the first film will resume her character along with Claudia Kim who played a member of a wizarding circus. Icelandic actor Ingvar Sigurdsson will star as a bounty hunter called Grimmson.
David Yates will direct the second instalment after his success with Fantastic Beasts and Where to Find Them which grossed more than $800m (£617m) globally. The new movie is expected to release in November 2018 and will be the second in a planned five-film franchise.