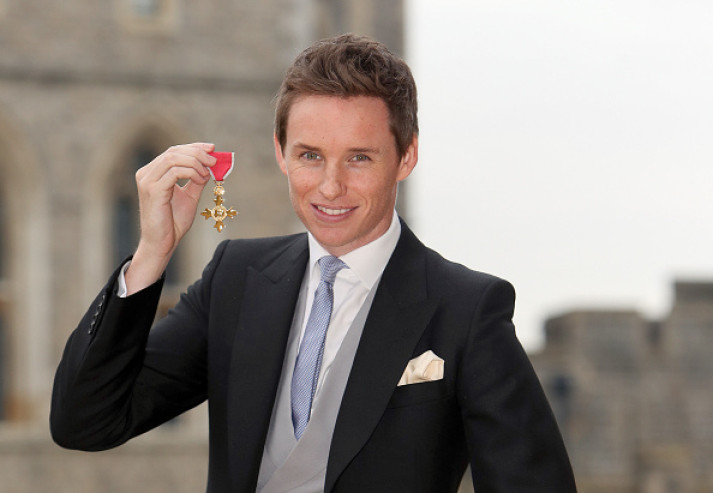 Eddie Redmayne has been awarded an OBE for services to drama. The 34-year-old actor said the honour was "absolutely wonderful" and beyond his "wildest imagination."
Attending the investiture ceremony at Windsor Castle accompanied by his wife Hannah, a beaming Redmayne shared a brief conversation with the Queen as she pinned the medal to his jacket.
The Oscar-winning actor said he was overwhelmed by the accolade and described the experience as "humbling."
"It was absolutely wonderful," he said. "Also being with such extraordinary people the whole experience is incredibly humbling and also getting to be in Windsor Castle is breathtaking, around Christmas as well with all the decorations.
"It is something that I had never thought of and it was never in my wildest imagination," he added.
The Danish Girl star also revealed what he discussed with the Queen. "She was asking me whether I prefer film or theatre, and asked me if I enjoyed it," he said.
Dressed in a black tailcoat, the A list star posed for photos with his wife, who wore a classic black dress and fascinator for the formal occasion.
The couple, who were married in December 2014, welcomed a daughter this Summer, named Iris Mary. And Redmayne admitted that, as new parents, they were both somewhat sleep-deprived on his big day.
"She does have the habit of knowing when you have a big day, like today," he explained. "And she was up until four in the morning, so both my wife and I came today with matchsticks under our eyes. Other than that she is on cracking form."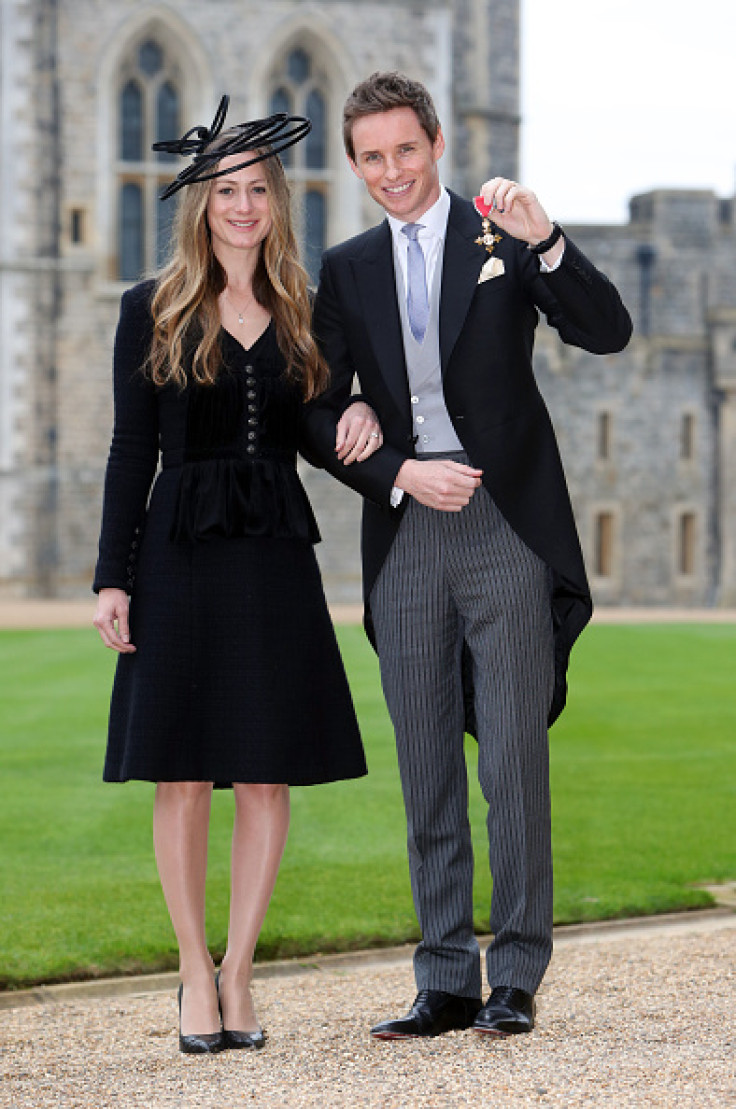 Beginning his career on stage, Redmayne scored a breakout role in the biographical drama My Week with Marilyn (2011). In 2014, he won global fame for his uncanny portrayal of English physicist Stephen Hawking in The Theory of Everything. His performance won him an Academy Award, a Golden Globe and a BAFTA for best actor.
Just one year later and he was in contention for the Oscar a second time, for his portrayal of Lili Elbe, one of the first known recipients of sex reassignment surgery, in The Danish Girl.
Most recently he starred as Newt Scamander in JK Rowling's Fantastic Beasts and Where to Find Them, which has been a box office triumph, raking in £64m in its opening weekend.
Contemplating his rise to fame and the many accolades bestowed up him so early in his career, he told Mail Online: "I'm very lucky to do something I am passionate about - I'm very grateful to do something I love because it is a rare thing."