Apple CarPlay: These are all the vehicles that work with the in-car infotainment system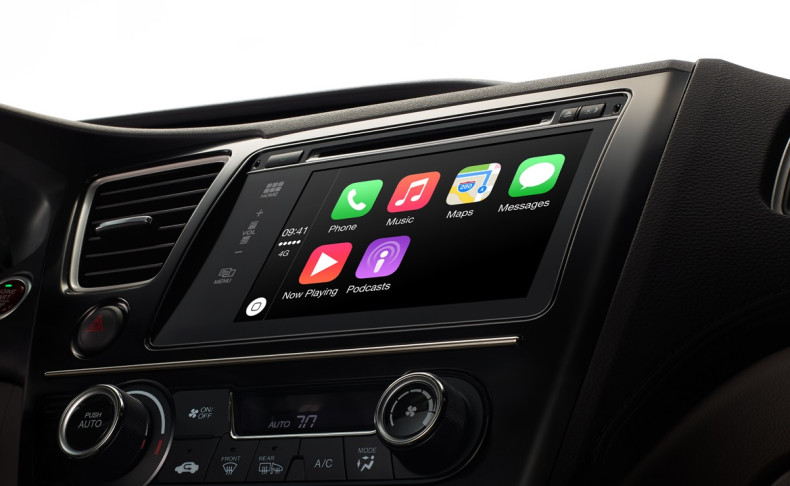 Apple has finally drawn up a list of all current and future vehicles that will offer its in-car infotainment system. An optional extra that usually costs around £1,000, CarPlay lets drivers plug their iPhone into the vehicle and replace the factory system with an interface similar to iOS.
CarPlay is powered by the iPhone instead of the car's own computer and gives the driver – via Siri voice commands or simplified on-screen navigation – access to their music, contacts book, recent text messages (read aloud by Siri), driving directions and more.
The complete list includes cars and trucks from model years 2016 and 2017, although some of the vehicles listed were also on sale for much of 2015. They include offerings by Audi, Ford, Ferrari, Honda, Hyundai, Mercedes, Porsche, Volkswagen, Volvo and more.
The list includes vehicles that have not yet been formally revealed by their manufacturer, such as the face-lifted 2016 Ferrari FF, due to be shown for the first time in March.
Apple has included vehicles from all regions, so while some are US-only – such as those from Buick and most Chevrolets – cars sold in the UK are also featured. The list on Apple's website will be updated as more vehicles are revealed but for now, here it is in full, as of 12 January.
Audi
Buick
Cadillac
2016 ATS
2016 ATS Coupe
2016 ATS-V
2016 ELR
2016 CTS
2016 CTS-V
2016 XTS
2016 Escalade
2016 Escalade ESV
2016 CT6
Chevrolet
2016 Spark
2016 Cruze
2016 Malibu
2016 Camaro
2016 Camaro Convertible
2016 Silverado
2016 Silverado HD
2016 Impala
2016 Volt
2016 Corvette
2016 Corvette Convertible
2016 Colorado
2016 Tahoe
2016 Suburban
Citroën
2016 C3
2016 C4
2016 C5
2016 Berlingo Multispace
2016 DS 3
2016 DS 3 Cabrio
2016 DS 4
2016 DS 5
Ferrari
2016 California T
2016 488 Spider
2016 488 GTB
2016 F12 Berlinetta
2016 F12 tdf
2016 FF
Ford
GMC
2016 Canyon
2016 Yukon
2016 Yukon XL
2016 Sierra
Honda
2016 Accord
2016 Civic
2017 NSX
Hyundai
Mercedes
2016 A-Class
2016 B-Class
2016 GLE-Class
2016 CLA-Class
2016 CLS-Class
2016 E-Class Coupe
2016 E-Class Cabriolet
2016 GLA-Class
Mitsubishi
Opel
2016 Adam
2016 KARL
2016 Corsa
2016 Astra
2016 Insignia
Porsche
Peugeot
2016 208
2016 Partner Teepe
Seat
2016 Ibiza
2016 Leon
2016 Toledo
2016 Alhambra
Škoda
2016 Superb
2016 Fabia
2016 Rapid
2016 Octavia
2016 Yeti
Suzuki
2016 Baleno
2016 Vitara
2016 SX4 S-CROSS
2016 Ciaz
Volkswagen
2016 Jetta
2016 Passat
2016 CC
2016 Beetle
2016 Beetle Cabrio
2016 Golf
2016 GTI
2016 Golf R
2016 e-Golf
2016 Tiguan
2016 Golf SportWagen
2016 Fox
2016 Polo
2016 Scirocco
2016 Sharan
2016 Spacefox
2016 Touran
2016 Lamando
Volvo