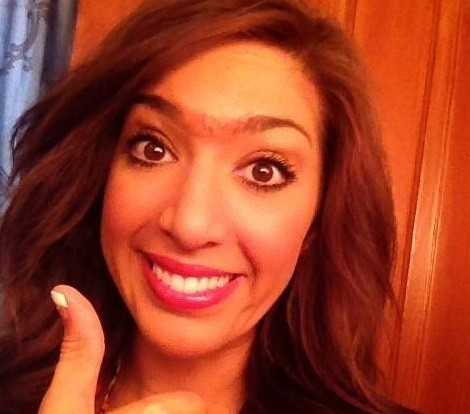 Teen Mom star Farrah Abraham has revealed that A-list adult star James Deen was hired to have sex with her in a 70-minute porn tape.
The reality star-turned-porn actress admitted that she enlisted Deen's services after a friend recommended she hire a 'professional' to make the X-rated tape which has earned her millions.
In an interview with Entertainment Tonight, Abraham, who recently sold the smutty clip to Vivid Entertainment for $1.5 million, said that because of their arrangement Deen would not be receiving a cut of the profits.
"I was like "I'm paying you to shut your mouth, you're signing the agreement" like that's what it was to protect himself," she told the show.
"But unless he made money off of his interviews, and those things I have no control over and that's him."
The troubled mother-of-one also claimed that she only considered selling the video to protect herself after Deen leaked news of its existence.
"What ended up happening was James Deen, who is in my video, thought it was okay ...[to say to] the public "I did something with Farrah," she said.
"But he did it in his own way of saying "I made a porn with her" and made it his own thing.
"That's why I was like, 'Let me be one step ahead and let me gain control of my own video again.' That's why I was meeting with different adult entertainment companies. I sold it to Vivid."
Abraham's porn career is already off to an impressive start after her sex tape outsold Kardashian's online.
According to celebrity site TMZ, Abraham's debut attracted more than two million visitors to the Vivid website in just 12 hours, causing the site to crash.
It means that she has surpassed the record previously held by Kardashian and then-boyfriend Ray J. Their infamous video attracted 600,000 over the same period.
"I've gotten a lot of compliments from men and women telling me this is the best sex tape they've ever seen from a celebrity, so I'm humbled," she said.