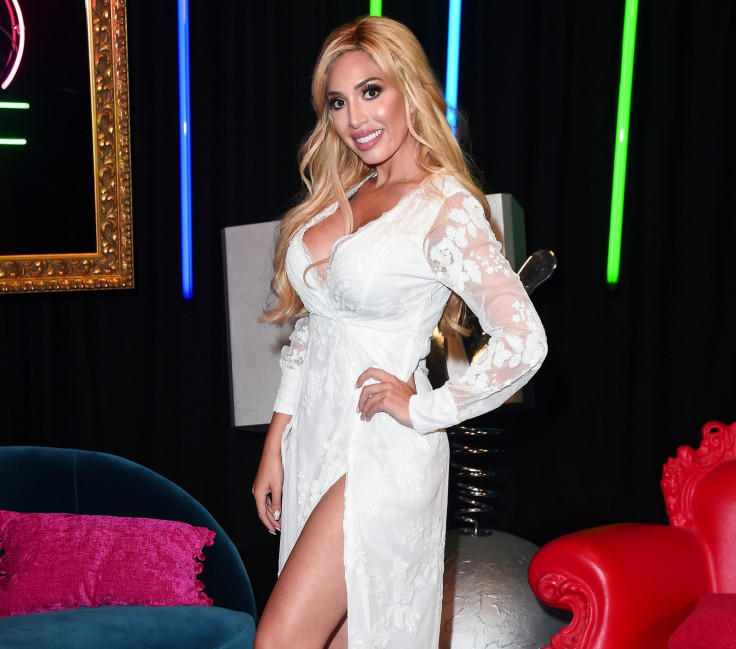 Teen Mom OG star Farrah Abraham tries on Kim Kardashian's favourite eyelash kit in her latest video on social media, but fans have slammed her for her eye-popping cleavage display in the clip.
The mum-of-one is seen trying on 2 Step Lash Elixir Kits, in a plunging grey tank top, which shows off her enhanced assets and teams her look with casual black pants with her tied her in a low pony tail in the Instagram video.
The reality star who has dyed her hair red, captioned her tutorial video: "OMG! Kim K was right about this stuff!...Did you catch her tutorial vid for @thequeenpegasus yet? I managed to get my hands on one of the 2 Step Lash Elixir Kits and I'm excited AF for longer and thicker looking NATURAL lashes! This stuff has just dropped so go check them out!"
Most Instagram users have slammed her for trying to be a Kim Kardashian wannabe, while some called her "nasty" for showing off her cleavage.
A user commented, "Still trying to be Kim? Quit being a follower, and be a leader!" while another called her "Kim K wannabe." A user called the Kardashian prettier and noted, "Kim K is way prettier than you and since when do you like natural? Nothing about you is."
A follower sarcastically pointed out that her breast is blocking the way. One user commented, "Can't see... your boobs are on the way." Another commented, "Down to her belly button! Nasty."
"You look like complete crap," wrote a user, while another noted, "Ew wtf look at her boobs." The 26-year-old recently admitted in a social media post that she once forgot her daughter Sophia in a store.
Promoting a memory drug, she wrote on Instagram, "Ladies (and men!) Ever returned to your car and realized you've left your child in the store! Omg, this happened once, but since starting on @focus.factor Extra Strength there's no way that will happen!"
She continued, " This stuffs improved my concentration, memory and focus MAJORLY! you know I'm momma #1, this gal is getting Sh#% done! Go check out focusfactor.com"