Fashion e-tail is on the rise. With more brands going online, there are a myriad elements to consider in the ever changing world of the web.
That's where people like Melissa Littler come along.
Littler is the marketing and public relations director for UK fashion e-tailer BrandAlley - an upmarket, subscription-based shopping portal specialising in designer brands. The site works by offering subscribers exclusive discounts and offers across more than 1,000 brands.
The e-tailer, which offers sale items from labels such as Ralph Lauren, Burberry, Jaeger and Hobbs, has seen impressive growth since its launch in January 2008 and boasts more than 2.5 million customers.
As such, Littler has not only seen a dramatic change in the way people shop - moving from a bricks-and-mortar store to online outlets - she is also at the forefront of a constantly changing web business.
"The boundaries between on and offline worlds are very blurred now. The demand from the consumer is 'I will shop when I want, where I want'," she says.
Littler says opportunities across the web are great for small retailers because they can launch rapidly, work effectively with a small budget and experience success quite quickly.
"The difficulty with a bricks-and-mortar store is that the online version cannot just replicate the physical store. People want to shop and interact with you in different ways," she explains.
From a marketing perspective Littler says with the technology age comes a lot of advantages because there is so much information about shoppers available today - across browsing, researching, shopping, and using both computer and mobile devices.
"We're always looking for trends. Trends online are easier and quicker to spot and you can remain at the forefront of that."
This is only part of the greater challenge of working with the online shopping space. Littler admits that working with evolving technology is a daily challenge, as is tweaking the online experience and making the customer journey on BrandAlley's website seamless, no pun intended.
"It's a constantly evolving environment - and you live it. We're driven by early adopters and we cannot forget that. So we're always looking at how we can provide for the future."
It comes as no surprise, then, that being naturally inquisitive and interested in the e-retail and fashion space are key characteristics required in Littler's role.
"You've got to have a lot of energy and a lot of inspiration. We're always looking for ways to innovate. And you've always got to have a willingness to learn.
"I'm constantly looking for new ideas because the online world is always changing so quickly. I'm always absorbing information and keeping note of what's going on out in the markets," she says.
"We've all got to be hungry for the next big idea."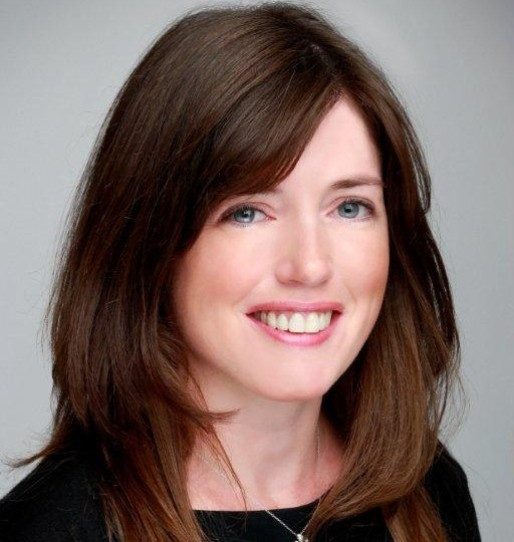 Dealing largely with luxury brands, Littler is aware of high-end labels doing particularly well at BrandAlley even though the UK is facing a double-dip recession and soaring unemployment.
"People cannot get enough of those luxury items," she says. "It's a very conscious choice that they want the good quality stuff and they'll prioritise that. They'd rather have fewer really nice things than loads of items in the wardrobe."
With the rise of demand for luxury goods there also comes an increase in what Littler has dubbed the "savvy shopper" - or the idea of a shopper who tends to boast about what they save rather than what they spend.
"This all fits in with the purchasing of luxury brands... it's about people with good disposable incomes who have the need to purchase and are prudent to make their money go further. It's a conscious decision."
Savvy shoppers like to elaborate on stories about their purchases, how much they saved, the kinds of discounts they received and the "great deals" they managed to score, says Littler.
"They love that thrill of the hunt for a good deal. They talk to their friends about it - it's all about being savvy with your money."
For outlets such as BrandAlley, this shopping approach has helped to fuel their business model which is based on exclusivity and finding discounted deals on luxury fashion brands.
Perhaps for the immediate future, this is where fashion e-tail will succeed. But Littler thinks we have not yet seen the true potential of online shopping.
She thinks there will be massive growth across "social shopping" platforms that have not been fully explored. As we see social media mature, and as its target users move into their peak spending power, Littler believes networks such as Facebook have the potential to drive further sales and brand awareness.
Mobile technology is also attracting considerable consumer attention and Littler predicts we will see a shift from convenience to experience to see this platform grow. "Before long customers will demand a more interactive shopping experience, with video reviews and user generated content, in particular, driving this."
Perhaps this is the biggest change we'll see as we identify new ways of shopping online, says Littler.
"Customers are dictating our direction. And it also means we have to listen to what our shoppers are saying and doing."