Belinda Dickson is a fashion designer, salesperson, administrator, book-keeper and businesswoman all rolled into one.
As the owner of Scottish luxury knitwear brand Belinda Robertson Cashmere, Dickson calls herself a Jack of all trades and a master of none.
"Most entrepreneurs are [in business] because we've got a lot of ideas. We need to be quite flexible in our approach," she says.
Her cashmere business, headquartered in Edinburgh, was established in 1992. But her pathway into fashion was not something she planned in the early days of her career.
Dickson studied education and went on to become a physical education teacher before moving into the telecommunications industry when she recognised a gap in the market for modern cashmere design.
She describes a typical day at work as an "ad-hoc approach" noting it's crucial to have the "ability to retain focus amongst the chaos".
"When it comes to running a business and making business decisions, it's about dealing with the things that are really going to make a difference and not being pushed off the path with the smaller things that don't matter," she says.
Dickson is passionate about improving the business of fashion and believes there should be more support for local trade and production. As a board member of the UK Fashion and Textile Association (UKFT) she hopes to champion some change for increased education in this area.
"My experience in the business of fashion is that it's not well developed. There's much more focus on the creative and design side but we don't find a lot of us growing big businesses and brands like there are in other countries."
Dickson says the industry needs to "work better with the City" in terms of funding, support and development of emerging and established fashion businesses. "The business of fashion needs to be more developed and recognised in this country," she says.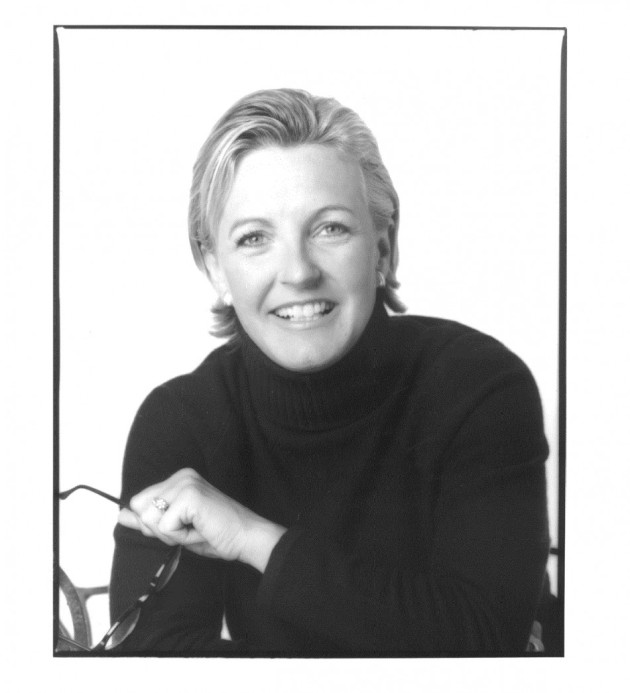 Appointments with clients and meetings with contacts form a huge part of Dickson's job. She says one of the most important things a business owner can do is maintain existing relationships and seek new opportunities.
"You've got to be out there and involved in the industry to keep informed with what's going on to make good decisions for your business. It's a constant learning process."
All these elements mean that Dickson has a huge challenge to contend with on a daily basis. Her business is undergoing a major rebrand in an effort to keep up with an ever-changing market.
"I feel that the market has changed so much. We lost our place in the race and the timing feels right to make some improvements."
Part of these improvements include forging a stronger online presence. The label's website is due for an overhaul and a new strategy for its social media is being discussed.
"An important part of running a business is recognising change - across customers, markets. Fashion is a business of logistics."
Reflecting back on running a fashion business in the 90s, Dickson says the way of doing things has dramatically changed. "We're [the industry] going through a huge change with the bricks-and-mortar store to online retailing. Now your shop is run by the web - your website is almost like your shopfront. It is your worldwide window."
In adopting these changes and taking business online, Dickson admits the opportunities are huge. "It is positive. There are so many different channels for selling your products now and ways of offering customer service. It's mind-blowing.
"But in some ways, I don't think it's made it easier. It's more challenging because you've got to be across multiple channels now."
The biggest challenge she finds in tackling the online world is moving away from the personalised nature of a physical store, claiming that the web feels somewhat "disconnected and impersonal". "How do you add the personal touch to an impersonal space?" she asks.
Despite the challenges of a changing marketplace and the unpredictable daily tasks associated with running a business, Dickson couldn't imagine doing any other job.
"Business is a huge challenge and it never stops being that. You never reach the top of your mountain, there's always a taller one to climb. And we all aspire to something like that."