Fast and Furious 7: What Paul Walker Would Have Said About The First Trailer
First trailer for Fast & Furious 7 premiers on Facebook today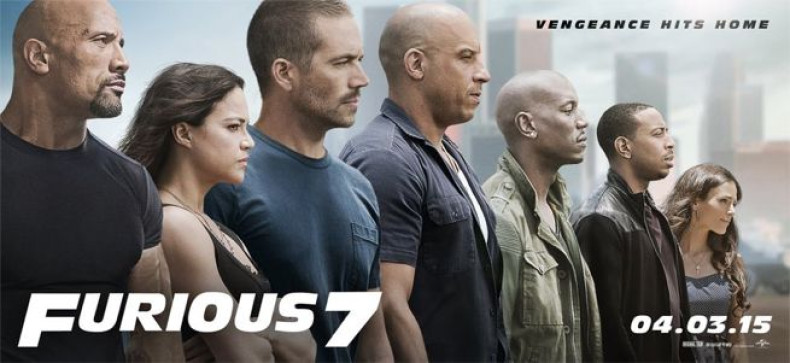 It's an emotional time for the cast of Fast & Furious 7 as the film's first trailer is just a few hours away.
Last week, Furious 7 star Michelle Rodriguez told E! News how Paul Walker would have reacted to the film's first trailer which is all set to premiere Saturday at 3pm ET/12pm PT (7pm GMT) on the official Fast & Furious Facebook page.
"He would gaze with his beautiful blue eyes and that wonderful, amazing, childlike smile that he would get whenever he'd have, like, a cargasm… [he] would just go from ear-to-ear, and he'd be like, 'Finally, it's in the f**king can!'" she said.
"Cause that's his whole thing, the entire franchise, after every single one," Rodriguez said, "'I just don't think it's in the can yet.' That was the ongoing thing."
Talking about Walker's presence in the upcoming film, actress Jordana Brewster told E! News that the experience will be "bittersweet" for fans as they bid final goodbyes to the late 40-year-old star.
"I think the beautiful thing is that they get to see Paul again… and in a way celebrate him," she shared. "I've heard he's really really good in it, so I look forward to seeing him too. Obviously it will be bittersweet, but I think it's a way for fans to revisit him."
Walker was killed in a car crash 11 months ago, while the seventh installment in the blockbuster Fast & Furious franchise was still filming. His brothers Cody and Caleb helped finish the scenes that still required the actor.
Meanwhile, Furious 7's Facebook page has been putting up new promotional videos leading up to Saturday's big reveal.
Update: Check out the film's trailer below: