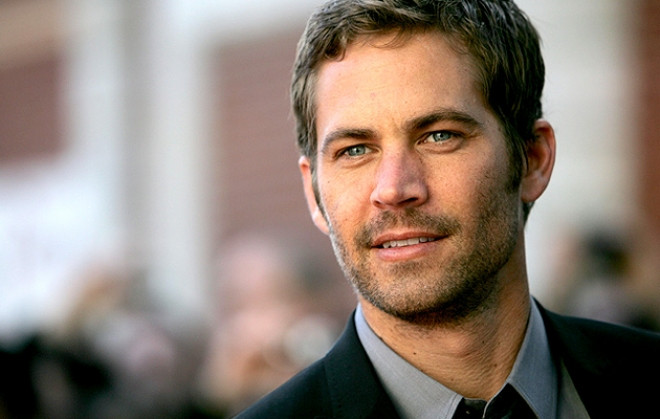 The lookalike younger brother of late Paul Walker has been spotted filming the tragic actor's final Fast and Furious 7 scenes.
Cody Walker was enlisted by producers of the franchise after they realised they needed somebody that closely resembled the star for crucial scenes after he died in a car crash in November 2013.
At the time of his death, Universal Studios were in the middle of filming and a July 2014 release date had been set. As a result the project went into limbo until earlier this year.
In images posted online, 25-year-old Cody can be seen sharing a tender embrace with actress Jordanna Brewster, who plays Brian O'Conner's onscreen wife.
The pair, who were filming on the beach in Malibu, California were joined by a young boy who plays her son. At one point Cody carries the toddler on his shoulders.
"Paul's character Brian O'Conner will be seen retiring, while his younger brother will join the crew," an insider told the Daily Mail.
"Of course, Cody isn't a replacement for Paul in any way, but the producers were really grateful that he stepped in to help them finish this last film and Cody so likeable and charming."
The source added: "It would be a tribute to Paul that Cody carries on the Walker name in the Fast and the Furious movies."
Walker, best known as leading man Brian O'Conner, was on his way to a charity event when the Porsche driven by his friend Roger Rodas, lost control and smashed into a tree before bursting into flames. The duo were pronounced dead at the scene.
Filling the role is likely to be an honour for Cody who recently expressed his grief over losing his brother.
"Anyone that ever met Paul, he'd never met a stranger in his life. If you didn't recognise him out in public, he'd never mention it, he was so low key, just lived a modest life," the trained actor and stuntman said in April.
Fast and Furious is set to hit cinemas on 10 April 2015.