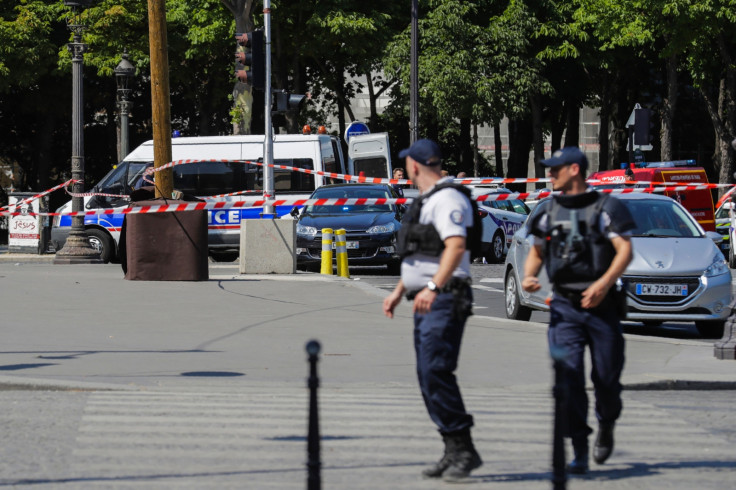 A police operation is underway around the Champs-Elysees in Paris after a car reportedly crashed into a police van in the popular tourist spot before bursting into flames at around 3.40pm on Monday (19 June).
French media say that the driver was armed. After the crash, officers had to smash the windows of the car to pull out the "unconscious" driver. The driver is confirmed dead but there are no reports of any other casualties.
Police said the incident was deliberate and have launched an anti-terror inquiry.
Members of the public were advised to avoid the area. Police have cordoned off the busy shopping street.
The Champs-Elysees avenue is used by French ministers on a daily basis.
The incident took place on the same day a man drove a van into worshippers leaving evening prayers in Finsbury Park, London. One man died and 10 people were injured in the attack which the British government labelled a "terrorist incident."
France is in a state of emergency following a wave of terror attacks in recent years.
In April, a policeman was shot dead and two others were wounded on the Champs-Elysees just two days before France's presidential election.
Last month, police shot a man who attacked an officer with a hammer outside the Notre Dame.