California man killed in car accident days after becoming US citizen
53-year-old Julian Rodriguez had been 'so excited' to achieve 'the milestone' of citizenship.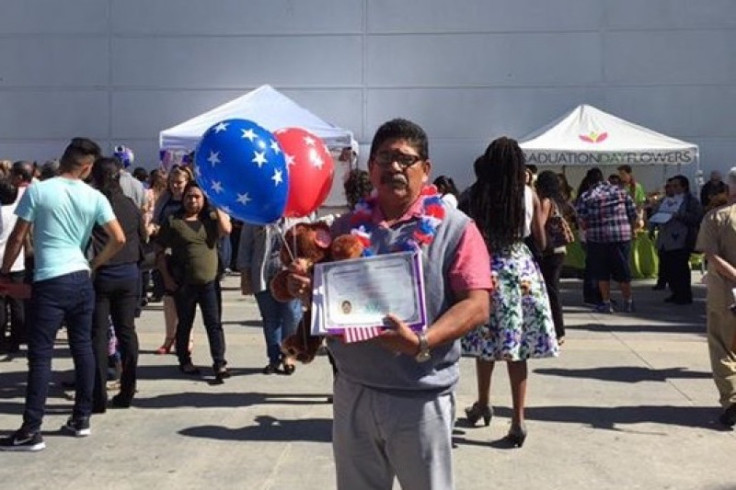 A man in California was killed in a car accident on Monday (19 June) just days after he became a US citizen, family told local media.
53-year-old Julian Rodriguez died in a head-on crash in the early hours of Monday morning when his car collided with a speeding car that was going in the wrong direction, CBS Los Angeles reported.
The driver in the other car was also killed in the crash.
On a gofundme page set up to help the family pay for funeral expenses, they said that he had become a US citizen on the Tuesday before his fatal accident. His son told CBS LA that it was a goal that had taken him 15 years to achieve.
"We're mourning the loss of our father Julian Rodriguez. He was involved in a car accident after a car was driving in on the wrong side of the freeway," the family wrote. Reports from the day of the crash said that the collision left both cars "mangled" and that they then burst into flames.
"Our father had an amazing soul. He taught us how you should always do your best to be in service of others. You'd always find Dad trying to put a smile on someone's face ... and frequently succeeded at getting a chuckle out of someone", the family wrote in heartfelt messages on the fundraising page.
Rodriguez was "so excited" to achieve "the milestone" of becoming a US citizen, the family said, and was happy about being a grandfather to baby Sophia. "We're glad to have captured so many memories of the amazing bond they shared, and are glad to have them for her to remember forever."
The gofundme had acheived $8,365 of a $15,000 goal at the time of writing.
© Copyright IBTimes 2023. All rights reserved.