Fate Of The Furious, Transformers, Guardians Of The Galaxy and every movie trailer from Super Bowl 2017
Netflix launched a teaser for its hit series Stranger Things season 2.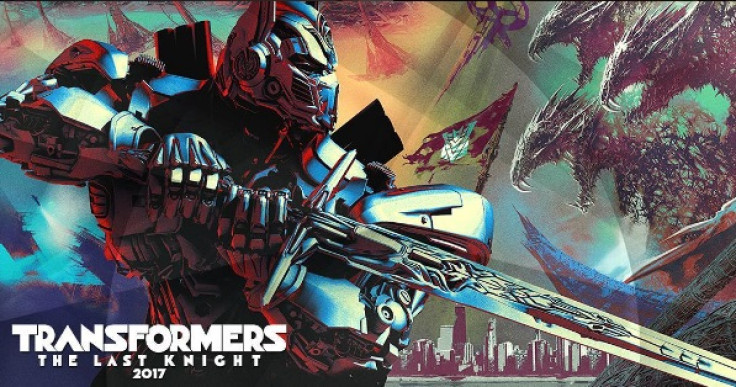 What can be a better time than the Super Bowl games – when thousands of viewers are hooked to the Patriots vs Falcons game – to release trailers for some of the biggest blockbusters releasing in 2017. From mutants and superheroes to outer space storylines, "The Big Game" saw full-length trailers and snippets being aired for the first time for fans.
Here are some of the best movie trailers that were released during the Super Bowl on Sunday:
The Fate of The Furious
"Dominic Toretto just went rogue!" The new Fast and Furious 8 trailer introduced action-movie fans to an all new Vin Diesel as he joined hands with the mysterious Charlize Theron to return to the world of crime. With the turn of events, there seems to be an unlikely alliance between Agent Hobbs (Dwayne Johnson) and Deckard Shaw (Jason Statham).
Click here for more details about the upcoming Fast and Furious instalment.
Logan
Wolverine star Hugh Jackman joins the third and final instalment of the popular franchise directed by James Mangold. The X-Men character is old, weary and in the hideout in the latest trailer of the movie. However, all his attempts to hide from the world will go in vain when a young mutant (X-23) arrives, pursued by dark forces.
The R-rated movie also stars Boyd Holbrook, Stephen Merchant, Richard E. Grant, and Patrick Stewart alongside Jackman.
Pirates Of The Caribbean: Dead Men Tell No Tales
The Super Bowl trailer for Pirates of the Caribbean: Dead Men Tell No Tales introduced the fan-favourite Will Turner played by Orlando Bloom. From the looks of the trailer it's apparent that Bloom's character will play a key role in the latest adventure. Along with the happy return, the hunt is still on for Captain Jack Sparrow as he is chased by Captain Salazer (Javier Bardem), who vows to kill every pirate on the sea.
For detailed information on the fifth sequel, click here.
Check out rest of the 2017 film trailers that were aired during Super Bowl below:
Transformers: The Last Knight
Guardians Of The Galaxy, Vol. 2
Baywatch
Stranger Things (Netflix series)
Also, a bonus in the form of Stranger Things as Netflix debuted a teaser for season 2 of the thriller series.
© Copyright IBTimes 2023. All rights reserved.