A grieving 83-year-old dad said the men who killed his only son by using "extreme torture" in Liverpool were "nothing but animals".
Father-of-one Joseph McKeever was beaten to death after being kidnapped and held captive before his body was found in a burnt-out car in Everton in June last year.
Three men were convicted of killing the 54-year-old, Jamie Grimes, 22, was found guilty of murder and Darren Colecozy, 23, and Karl Kelly, 32, were convicted of manslaughter.
Colecozy and Kelly were also found guilty of false imprisonment while Dylan Owen, 23, was found guilty of assisting an offender but cleared of false imprisonment, murder and manslaughter.
During a four-week trial Liverpool Crown Court was told how McKeever's body was found in the boot of a stolen Ford Focus ST.
The court was told that McKeever suffered two broken kneecaps, broken ribs, broken eye sockets, a severe head injury and had been strangled with a ligature, reported the Liverpool Echo.
The horrific beating was compared to films that depicted violence in drug dealing dramas by one of the assailants, the court was told.
McKeever's father, Joseph McKeever senior, said he would "never forget" the day police told him his son was dead.
"A man of 83 years should not have to hear the news I received. It should be my son burying me," he said according to the Echo.
"I thought maybe he had met a nice lady and was happy. I had been calling his home address, but I never got a response.
"I never in a million years believed that he had been murdered, put in a car and the car set on fire.
"My son, Joseph did not deserve to die in this way. My life will never ever be the same. I miss him so much."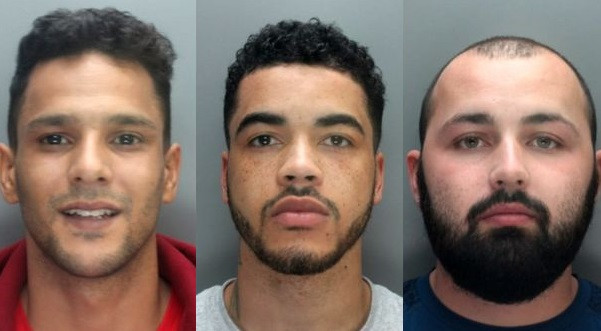 The court was told that the victim was last seen with Grimes, Owen and two other men at MGM motors in Brecon Street, Kensington, where the assault began.
The jury was told that McKeever was attacked for four hours before he was moved to a flat rented by Colecozy where he died later that evening.
The court was told that McKeever was targeted after he failed to deliver £130,000 ($182,000) of cannabis from Spain for Grimes.
Rachael Barber, from the Crown Prosecution Service, said McKeever had been subject to "extreme torture" before he died.
McKeever snr said his son was an avid Everton fan who had a trial at Birmingham City FC before becoming an estate agent.
He said: "He never deserved this. Nobody, no matter who, deserves this. But Joseph was my only child, my only son.
"I read only yesterday they thought of cutting my son up and disposing of him. Who could do that? They are nothing but animals."
All four men will be sentenced on Thursday (15 February).