A medical examiner who performed the autopsy on eight-year-old Cherish Perrywinkle began to cry as she described the little girl's final moments and the condition of her body after being raped and murdered.
Speaking during the trial of 61-year-old Donald James Smith, Dr Valerie Rao became emotional as she told the court that Cherish had suffered severe injuries from being strangled, tortured and raped.
Smith is charged with first-degree murder, kidnapping and sexual battery of the girl and could face the death penalty if convicted.
Rao asked to take a break during her testimony on Tuesday (13 February) after breaking into tears at photos of Cherish's battered body. The medical examiner's testimony followed a day after Florida State Attorney Melissa Nelson delivered a distressing opening statement.
"Cherish did not die quickly, and she did not die easily," Nelson told the court. "In fact, hers was a brutal and tortured death."
Smith is alleged to have lured Cherish's family to Walmart in June 2013 with promises to buy them food and clothing. CCTV video shows the little girl leaving the store with Smith before never being seen again.
The girl's mother, Rayne Perrywinkle, called 911 after her daughter disappeared. "I hope to God he doesn't kill her and I hope to God he doesn't rape her," she told the dispatcher.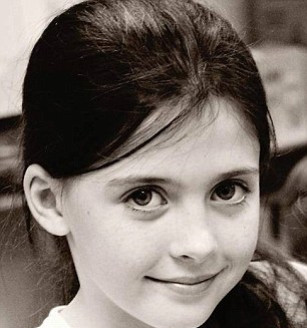 Cherish's half-naked body was discovered the next day under a fallen tree in a grassy marsh area miles away from the Walmart.
During her 45 minutes of testimony, Rao left jurors in tears as she described the bruises and cuts Cherish endured during her final moments. Rao told the court the girl's privates were "totally distorted" from the trauma of rape.
Rao estimated it took Cherish between three to five minutes to die and said her right eye began to bleed as she was strangled. The medical examiner also revealed that the victim fought back and inflicted an injury to Smith's penis when he allegedly attempted to force oral sex on her.
Smith's defence team asked the judge to declare a mistrial after Rao became emotional and requested a break. Judge Mallory Cooper denied the motion.
The defence will not call any witnesses and has rested. Closing arguments will be presented Wednesday (14 February) and will then go to the jury for deliberations.