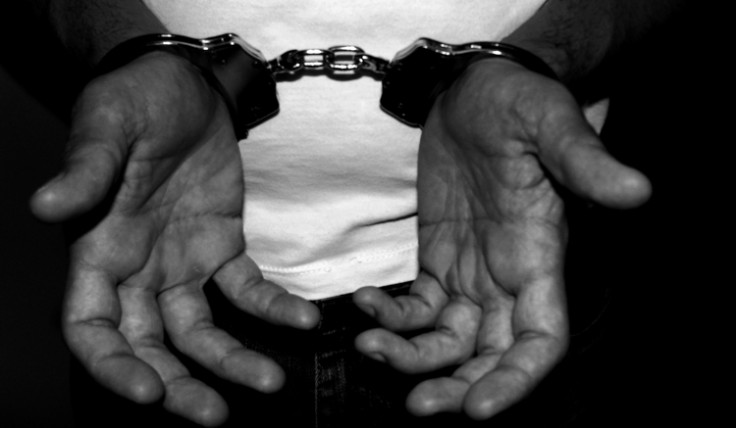 Pennsylvania authorities have arrested a married man for allegedly raping or trying to rape several women over a period of five years.
John E Kurtz was arrested on Monday (18 December) after DNA obtained from his discarded cigarettes connected him to two of the crimes. His victims have informed police that he was a smoker.
Kurtz's alleged offences date back to 2012, when he is accused of threatening a woman wearing a Halloween mask. The woman told police that Kurtz had forced her down, tied her hands behind her back, put a ball gag in mouth, blindfolded her, put a pillowcase over her head and then wrapped her in a sheet.
He then allegedly took her to the basement of her house, where the woman pleaded with him to stop.
She said during that time Kurtz looked nervous and eventually let her go without physically assaulting her, the Daily Mail reported.
The next alleged incident happened in July 2016 when a woman, apparently the wife of one of Kurtz's colleagues, was shocked to find him inside her house when her husband was out. Kurtz, a guard at the state prison in Coal Township, allegedly first tried to carry her out to a vehicle, but when she started screaming for help, he choked her until she became unconscious and then raped her.
The woman said later she found herself in a camper after the alleged assault. Kurtz had allegedly used latex gloves to wipe her down with antiseptic bags and then abandoned her in a cornfield near her house.
Kurtz's most recent alleged assault took place in April when a woman woke up at around 2:30am local time (7:30am GMT) to find him inside her house. Like his previous assaults, this time also the accused tied his victim's hands behind her back, placed a cloth over her eyes, gagged her, wrapped her in a sheet and then carried her to a vehicle.
He also allegedly warned her not to resist, otherwise he would "slit her throat", the Daily Mail reported.
After assaulting the woman, he took her back to her home, placed her in a bathtub, untied her and ordered her to stay there.
The father-of-two has allegedly admitted to raping two of the victims. He is now facing 24 counts of offences including rape, kidnap, aggravated and simple assault, involuntary deviate sexual intercourse, stalking, unlawful restraining and burglary. He has been held at the Centre County Prison.
"His confessions showed that the knowledge he had of these incidents is that which only the victims and the individuals who committed these offenses would know," an affidavit filed against him claimed. Police suspect that there could be more victims.
The arrest of Kurtz has shocked his family members, who are not ready to believe the allegations against him. His younger brother Jason told WNEP: "Just can't understand where it came from, how this is even possible, and his behaviour. We're all trying to keep everything together. He has two children, a wife, and house."