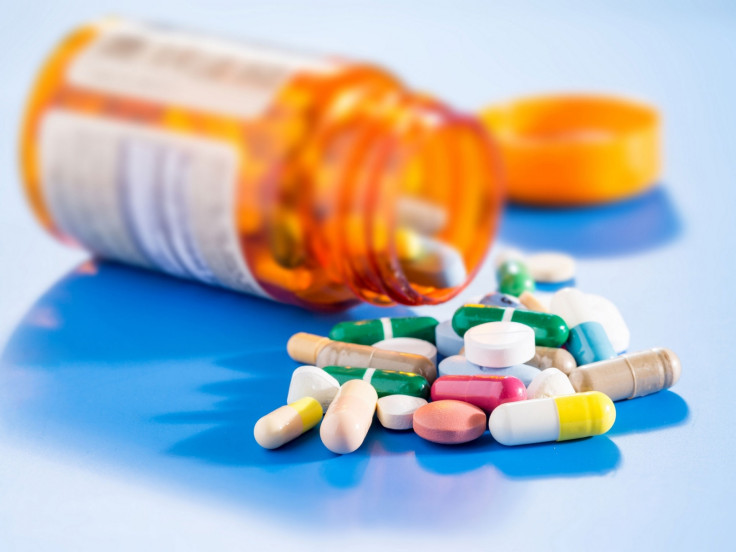 A father has warned festival-goers against taking drugs with the message 'one pill can kill' after his son was left on life-support.
Simon Lindsay's son Jamie collapsed after taking an unidentified pill while attending the Belsonic Festival in Belfast, Northern Ireland with friends.
Jamie had used someone else's ID with the result that officials initially contacted another boy's parents.
Hearing the news Simon initially feared the worst but fortunately Jamie recovered after receiving treatment in hospital.
Thankful that his son has been granted "a second chance at life," Jamie's father said he wanted to give a strong warning to others not to make the same mistake.
On Facebook he posted four photos of his son lying unconscious in a hospital bed at the Royal Victoria Hospital with a breathing tube in his throat and needles in his arms
In another photo Jamie can be seen being sick in a cardboard container after finally regaining consciousness. While the photos have since been removed, they were accompanied by an emotional post.
He wrote: "On Monday night we received the most scary news ever about our son Jamie. He went to Belsonic with his friends but he made the worst mistake he has ever made and almost paid for it with his life.
"Jamie had been drinking and made a drunken decision that he now regrets. We are so angry with Jamie for what he done. We will not lie for him or condone what he did.
"We had heard through his friends that Jamie was in trouble. We were already on our way to Belfast to try to find him when the doctors called us from Jamie's phone.
When we did get to his bedside we were shocked at the sight. "Jamie was transferred to the City Hospital ICU on life support. Jamie miraculously recovered and has had the luckiest escape ever. Others have not been as lucky.
"Don't take drugs - simple - they kill you. One pill can kill. Don't drink to excess - you are in danger of making yourself ill and will also lead to bad decision making."
He also warned young people against carrying fake ID's. "Stop carrying these ID's belonging to others. The implications of this are now so clear to us and the other family of the boy it belonged too. I'm a realist and I know in future there will be times this happens again and again. Drugs, drinking and using ID's will happen every weekend in every town.
"Don't think "my kids won't do this" - I thought that. It can happen to anyone at anytime unfortunately."
He added: "Jamie had used another boy's ID and we regret that the other boys family received that awful devastating news and we apologise to his parents for this.
"Jamie got this ID off a friend who bought it from the owner last year. When we got to the Royal Victoria Hospital, initially we couldn't get to see Jamie until it was proven he was Jamie and we were in fact his parents.
"We thought at the time that this delay was because we had lost Jamie. I know young kids are buying these ID's or 'renting' these for weekends. This has to stop. Next time it might not turn out so lucky as Jamie fortunately was.
"Make sure your kids are not carrying these ID's please, and also make sure your 18-year-olds are not "losing" or "renting" them out. Jamie is now recovering at home. He has a second chance at life and I hope he takes it with both hands. He will now face whatever consequences or punishments that may come his way."
The post has gone viral on social media attracting almost 7,000 shares and over 8,000 likes.
Last year, two teenagers died at T in the Park following drug related deaths. The popular music festival announced they would be 'taking a break' and cancelling their 2017 festival following the incidents.