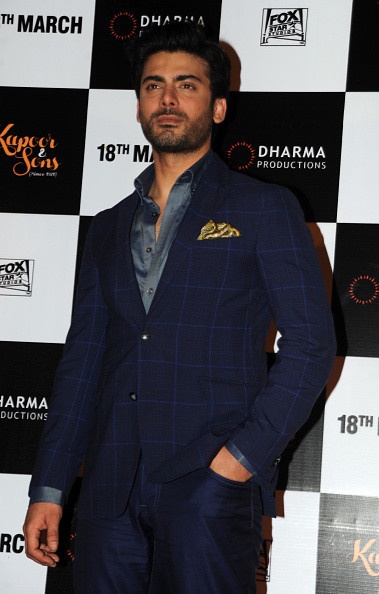 A celebrated actor, model and singer in Pakistan, Fawad Khan made the move to Bollywood and made an instant impact with his debut role in Khoobsurat alongside Sonam Kapoor. Acclaimed for his realistic performances, the suave star has caught the imagination of the audience and the industry and has since bagged coveted roles, starring in Shakun Batra's Kapoor and Sons and the forthcoming Karan Johar directed Ae Dil Hai Mushkil. In an interview with IBTimes UK, Fawad Khan explains why everyone will relate to Kapoor and Sons, why he refuses to get intimate on screen and how he feels about being a heart-throb for millions.
There's been such a great response to Kapoor and Sons and in particular to your performance in the film. What was it about the script that had you won over at the start?
"My way of deciding whether a film is worth doing is if you can get through it all in the first read. As soon as I picked up the script and read it I was going through it like a hot knife through butter. Straight away I picked up the phone and said 'you've struck gold with this and I want to be a part of it.' Essentially it was the script itself. A very tight, well thought-out screenplay with a very nice sensibility to it. I loved it. I think when you watch the movie you will realise why."
It's a family drama, but are the Kapoors a typically dysfunctional family?
"It's dysfunctional in a way that's very normal. The way its shot is how we are at home. We love, we hate, and sometimes brothers want to beat up one another. The way typically families were shown in Indian cinema there was a certain level of discipline and respect and love, but when it comes to real life stories there is much more to that. There are so many more areas that we can explore. What you've seen in the trailer is the tip of the iceberg. It's about relationships between loved ones going haywire and physical distances creating emotional distance between the family and how they overcome it during the journey of the film."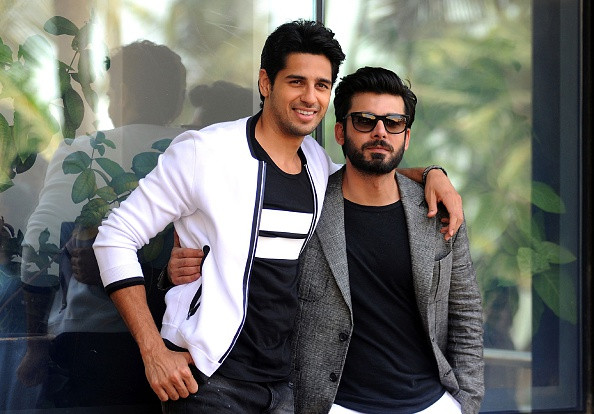 The film has a great young cast. Can you describe the dynamic between yourself, Sidharth Malhotra and Alia Bhatt and how you were able to make the familial connections so convincing on screen?
"I think we just had a lot of fun and games off set. That's just the best way to break the ice. We were very open and I think we just bonded as friends, especially with Sidharth and I. I consider him just as much as a brother off screen as on screen. We hit it off on the right note. There was good chemistry, a good equation and a great camaraderie that automatically translates on screen. I think when you see the film you'll be able to see how easily it translates off screen as well because it was so genuine."
What did you learn from working alongside a veteran actor like Mr Rishi Kapoor?
"Subconsciously you pick up a lot of things when you are working with such talented and experienced actors. But one thing that I think is worth mentioning, especially with Rishi Kapoor, is there's a certain amount of patience that comes with dedicating yourself to your craft and to such roles. With the prosthetics he would apply to his face, it was a five hour process everyday, and then it would take two hours to get out of it which takes out seven hours of the day. That's exhausting at any age. So you learn the importance of cultivating a certain degree of patience."
You were already a successful actor in Pakistan, but how have you made the transition to Bollywood and how receptive has the industry been to you?
"They've been receptive. I don't see myself as a newcomer to an industry. It's not college where you're in your freshman year and you're dealing with bullying sophomores. I don't think it's like that. The industry is full of educated people, who have travelled, who are exposed to so much in the world and in the world of work. I'm just another person who's coming there to work. As a newcomer I don't think if you take pressures like that you can work so openly. It's been a very good experience. Everyone's been very warm, very receptive, very caring and very kind. And I think that is hopefully the norm in any industry. If you don't have that, I don't think you can cultivate such performances that you get to see in a film."
You are renowned for the very distinct portrayals of the characters you play. How do you make yourself stand out in a sea of newcomers?
"You're asking me to toot my own trumpet here, but I feel that one of my fortes or my strongest assets is nuanced performances. I like to keep it real. And it may work to my advantage and at times to my disadvantage. I feel I am a collaborative actor. And that's common amongst all these new age actors. We love to collaborate to bring out the best for the project, not just for themselves alone. And that's been a nice experience, not just for this film, but for the others as well. This is what I love about this generation of actors. It's become so much more of a collaborative process. We are able to study our work and see where we are going wrong. Earlier we would just roll camera and give our performances. But directors are more open to actors making lines their own as opposed to just memorising it. Let me humble about it for now and maybe when a few years have passed I can be a bit more arrogant about it."
It has been widely reported that you are not keen on shooting intimate scenes. Is that because you're married, or is it more to do with the audience sensibility?
"I think it's the audience sensibility. Definitely being married.. No I'm just joking. It's the sensibility of the audience. The core audience has made me what I am today and I owe them a lot in return, so I like to tell them a lot of interesting stories. I f eel the intimacy factor is something that they may not be so comfortable with and it may become an obstacle for me to tell these stories which have so much more to tell beyond just a kiss or a sex scene. But having said that it's not that I look down upon it or have any issues against it. It would be wrong of me to say that. I've grown up watching cinema from around the world and there are films that have scenes that are far steamier than what we are required to do on screen. I've really appreciated those works, but right now, because cinema is a trend that is really catching on especially in Pakistan, the audience has liked me the way I have been doing things so I'm not open to onscreen intimacy as of now, but who knows what the future may hold and how things may shape up in the future. But I just feel right now that there are so many interesting things for me to tell that it might get in the way."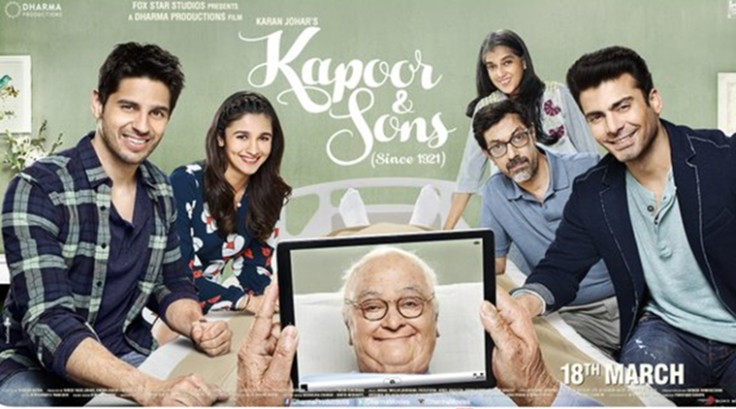 You're starring in Ae Dil Hai Mushkil. Is it true that you will be seen romancing Aishwarya Rai Bachchan in the film?
"I'm not giving away the answer to the million dollar question. First you have to pay me a million dollars for me to answer that. I will say it's been an amazing experience. There's Aishwarya, Ranbir, Anushka and to top it off Karan Johar as a director. He's such an amazing person to work with and the king of hospitality. He really makes you feel at home and comfortable. As of now I've shot with Ranbir and Anushka and I've been a very big fan of Ranbir's work. And having met him he's a really cool guy. Anushka along with that is a really Punjabi girl and very warm and open to collaborative work. You'll have to wait and see."
You've received widespread acclaim for your performances winning the best debut male for Khoobsurat and now being hailed for your performance in Kapoor and Sons, and while it must be edifying to know your acting talent has been recognized, how do you feel about also being hailed a heartthrob for millions?
"I'm really happy and very flattered, Surprised to a certain extent. It's always a surprise to me when someone comes up to me and appreciates my work. I have a very limited body of work so I feel very lucky to have gathered such an audience. I'm very thankful to them. I'm extremely grateful to them for showing such love."
Kapoor and Sons is currently showing at cinemas. Watch the trailer below: