The FBI will release the partial transcripts of the phone calls between Orlando nightclub shooter, Omar Mateen, and police during the massacre that left 49 dead and 53 others injured, on Monday (20 June).
US Attorney General, Loretta Lynch, who announced the release on CNN programme Meet the Press, said the transcripts of three separate calls will reveal Mateen pledging allegiance to terrorist organisations and discussing the motivations for the shooting. "It's been our goal to get as much information into the public domain as possible, so people can understand, as we do, possibly what motivated this killer, what led him to this place, and also provide us with information," Lynch said.
Law enforcement authorities previously stated that Mateen pledged allegiance to Islamic State (Isis) leader, Abu Bakr al-Baghdadi, during three conversations with a 911 dispatcher. Lynch said that there is no evidence thus far that indicates Mateen was directed to commit the shooting by anyone overseas.
"But we do have information that shows that, over the course of time, he, like, sadly, too many individuals, was consuming radical jihadist information online and was becoming radicalised here in the United States," she said during CBS's Face the Nation. "So we're looking at all of those connections as well to determine, when did it happen, and what was the point that led him to actually pick up that gun?"
Mateen also allegedly expressed admiration for the Tsarnaev brothers, who bombed the 2013 Boston Marathon, plus 22-year-old Moner Mohammad Abu-Salha, a Palestinian American from Mateen's hometown who was a suicide bomber in Syria. NBC News noted that Abu-Salha carried out the suicide attack on behalf of Al-Nasra Front, a rival of Isis.
Lynch said that there will be portions left out of the transcript so as not to help "further proclaim this individual's pledges of allegiance to terrorist groups and further his propaganda".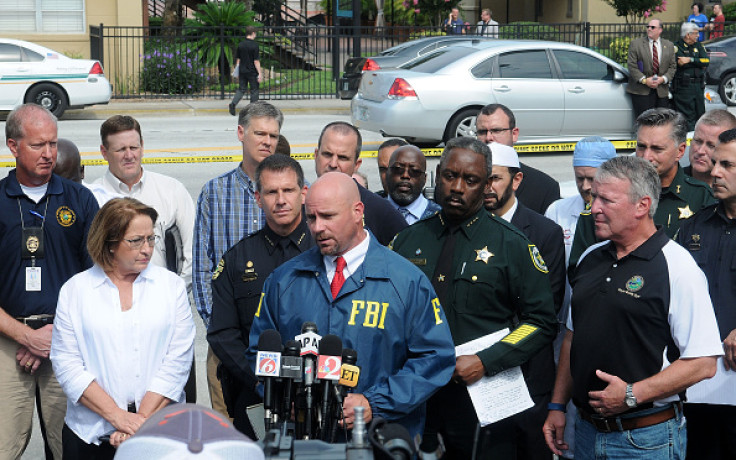 The Los Angeles Times reported that The Attorney General will travel to Orlando to receive updates about the "very aggressive investigation" into Mateen and others who may be subject to criminal charges in connection to the shooting. She noted it was too early to discuss who those people might be.
"We are trying to recreate the days, the weeks, the months of this killer's life before the attack," Lynch said in a separate interview on Fox News Sunday (19 June). "And we're also asking people who had contact with him to come forward."
According to the Los Angeles Times, Lynch maintained that officials are viewing the 12 June attack on Pulse nightclub as both an act of terror and an "act of hate." She noted it was also of concern that Mateen targeted the gay nightclub on a Latin themed night.
Lynch also said that part of the investigation into Mateen will consist of a re-evaluation of what could have been done to prevent him from committing the crime. However, his failed attempt to purchase body armour from a Florida retailer could not have triggered scrutiny of him, she noted.
Mateen was killed during a shootout with police around 5am on 12 June, three hours after launching the deadliest mass shooting in modern US history. His wife, Noor Salman, may face criminal charges after it was revealed she may have been privy to the attack plans.