There have been an increasing number of politically motivated killings recently in Mozambique.
Violence has been escalating between the warring factions despite the international community's efforts at keeping the peace in one of Africa's fastest-growing economies – which is looking to escape years of poverty and conflict by tapping into its huge energy resources.
Negotiations between the Mozambique National Resistance (Renamo) guerillas and the Mozambique Liberation Front (Frelimo) government may have resumed on 18 October, but last week saw a rising number of targeted killings on both sides.
Rising number of targeted killings
In the eighth assassination of a senior Renamo figure this year - two armed men shot Juma Ramos, head of the Renamo group in the Sofala Provincial Assembly, at point blank range on 30 October. He died on the spot.
Another Renamo figure, Abilio Baessa, Renamo deputy director of the Zambezia Election Secretariat was shot and seriously injured on 2 November in Mocuba.
In an escalation of the simmering conflict which had so far resulted in at least 11,000 Mozambican refugees fleeing to neighbouring Malawi, Renamo has also carried out a series of provocative attacks, in which an increasing number of civilians have been targeted.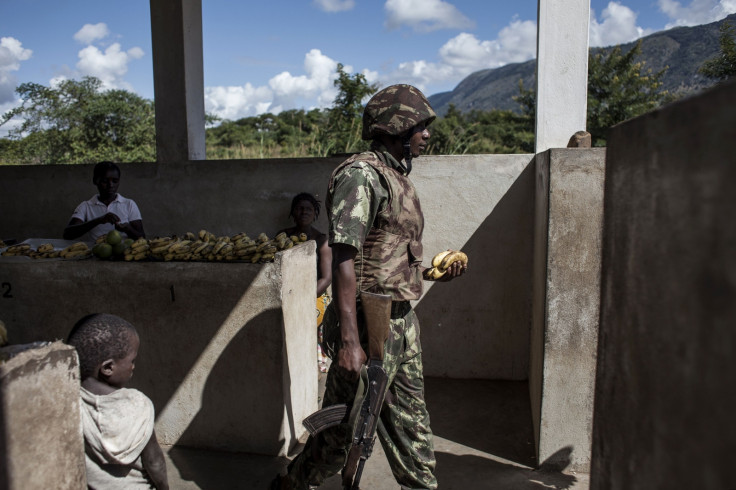 Meanwhile, 10 Renamo men - four armed with guns and six with machetes, reportedly - kidnapped and assassinated Frelimo circle secretaries, and injured another victim in Mutua, Dondo, in Sofala province on 29 October. According to AIM, the gunmen forced the group to walk through the bush where they were tied up before being shot. Arao Chiguemane and Antonio Macurreia died on the spot. Frelimo secretary Bernardo Gimowas, was injured.
In a similar attack, Renamo soldiers allegedly dragged a regulo (traditional chief) in Ruele village in Manica district, Manica province, into the bush before severely beating him. He was rescued by police two days later, according to O Pais newspaper.
For Human Rights Watch (HRW), the authorities "have failed to properly investigate or prosecute" what the organisations defines as at least nine other "politically motivated killings" committed since March 2015.
'Impartial' press under attack
Meanwhile, freedom of the press has come under threat after a newspaper and a radio station in Moatize, Tete province were attacked, and the media outlets "lost all their equipment", according to news publication Lusa. A second radio station suffered an attempted robbery in the same district.
"The three media outlets are known for their impartiality and for dealing robustly with cases of corruption and the current political and military crisis. They all reported on the issue of Mozambican refugees in Malawi earlier this year, which local authorities denied," the newspaper said on 2 November.
A journalist from the weekly newspaper Malacha described a "media hunt" after he lost all his computer equipment. "It's noticeable that there have been three robberies in less than a week," he was quoted as saying.