Negotiations between long-standing civil war foes − the Mozambique National Resistance (Renamo) guerillas and the Mozambique Liberation Front (Frelimo) government have resumed on Tuesday (18 October).
Violence has been escalating between the warring factions despite the international community's efforts at keeping the peace in one of Africa's fastest-growing economies – which is looking to escape years of poverty and conflict by tapping into its huge energy resources.
There is growing threat civilians could become 'legitimate targets' in the conflict after Renamo ramped up attacks against a number of villages and facilities, while the government has also been accused of carrying out a number of deadly army operations since October 2015. The conflict, which resumed in 2013, has so far resulted in at least 11,500 Mozambican refugees fleeing to neighbouring Malawi.
While the stop-start talks were scheduled to resume on 10 October after breaking off on 30 September, the negotiations were postponed again after the killing of Renamo negotiator and former MP Jeremiah Pondeca Munguambe, who was shot down while jogging at a beach in the capital, Maputo last week.
While Frelimo issued a statement condemning "the gruesome act that took the life of the State Council member, Jeremiah Pondeca Munguambe", it also said that those responsible "for this heinous crime" would be held accountable.
Failing to properly investigate 'politically motivated killings'
For Human Rights Watch (HRW), however, the authorities "have failed to properly investigate or prosecute" what the organisations defines as at least nine other "politically motivated killings" committed since March 2015.
"The killing of Jeremias Pondeca is not only a horrendous taking of a life, but is a blow to efforts to resolve Mozambique's dangerous political situation," Daniel Bekele, Africa director at HRW said earlier this week. "The government's failure to genuinely investigate past killings provides space for the latest terrible crime."
These include the shooting and killing of lawyer Gilles Cistac in March 2015, the August 2015 killing of a former secret service agent, Inlamo Ali Mussa, who was expected to give interviews to denounce alleged abusive practices of Mozambique's secret services, as well as the February 2016 killing of senior Renamo official Filipe Jonasse Machatine.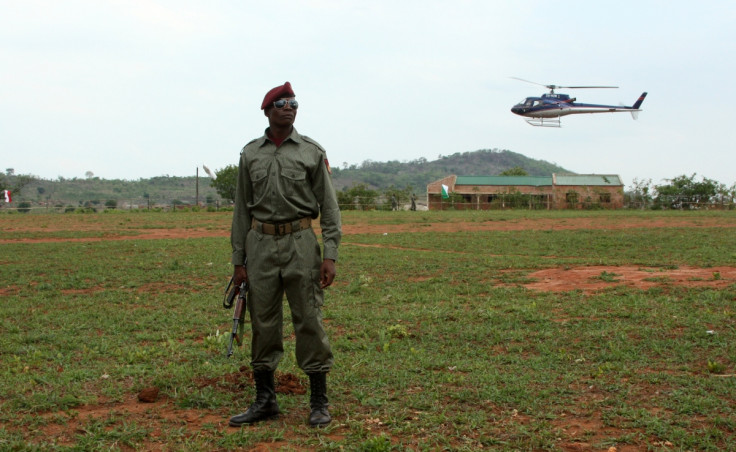 This was followed by a series of killings of Renamo officials. In March 2016, senior official Aly Jane was found dead, just over a months before a member of the National Council for Defence and Security, Jose Manuel, was shot dead outside Beira international airport. In September, a member of the Tete provincial assembly for Renamo, Armindo Nkutche, died after being shot six times.
Other alleged politically-motivated incidents also includes the January 2016 shooting and wounding of the secretary general of Renamo, Manuel Bissopo – whose bodyguard was killed. Two government critics were also targeted. On 20 May, João Massango survived a beating and a kidnap attempt. Three days later, José Macuane was kidnapped and shot and seriously injured.
Civilians victims of tat-for-tat violence
An increasing number of civilians have been targeted or have fallen victims of tat-for-tat violence, according to Joseph Hanlon, a journalist and development researcher who has been chronicling Mozambique since 1978.
A 10-year old child died in an attack by four Renamo men on Muxungue, Chibabava, Sofala on 14 October, after a Frelimo local secretary was shot and injured, and his house burned.
On 19 October, the country will be commemorating the death of its late President Samora Machet, who died three decades ago in a still unexplained plane crash in neighbouring South Africa.