The increasing attacks on health centres carried out by Mozambique's main opposition party, the Mozambique National Resistance (Renamo) are putting thousands of people at risk, a human rights organisation has claimed. War has escalated in Mozambique, as negotiations between long-standing civil war foes − Renamo guerrillas and the Mozambique Liberation Front (Frelimo) government, were suspended last month.
In an escalation of a simmering conflict which had so far resulted in at least 11,000 Mozambican refugees fleeing to neighbouring Malawi, Renamo has carried out a series of provocative attacks, in which an increasing number of civilians have been targeted.
Over the past month alone, Renamo gunmen attacked at least two hospitals and two health clinics, as reported by IBTimes UK earlier in August. During the attacks, the armed men looted medicine and supplies and destroyed medical equipment, actions Human Rights Watch (HRW) said are threatening access to health care for tens of thousands of people in remote areas of the country.
"Renamo's attacks on hospitals and health clinics are threatening the health of thousands people in Mozambique," Daniel Bekele, HRW's Africa director, said. "Renamo's leadership needs to call off these attacks on health facilities immediately."
Looting medicine from local hospitals
In the most recent attack at 04:00 (local time) on 12 August, about a dozen armed men, who claimed to be Renamo, first raided a police station in the town of Morrumbala (central province of Zambezia), freeing some 23 men detained there, and then looted the local district hospital.
According to a nurse who was in the hospital at the time of the attack, the men opened fire at the building. "I was in the emergency room when they fired gunshots through the windows," the health worker told HRW. "We were hiding beneath chairs, beds...anything we could find."
The nurse and two Zambezia-based reporters who arrived at the hospital just after the attack said that the gunmen had looted medicine from the facility's main pharmacy.
In a previous incident, on 30 July, gunmen identifying as Renamo, set foot in the village of Mopeia in the Zambezia province in the middle of the night before raiding the house of a local Frelimo official, who is also the chief nurse at the local Centro 8 de Março health clinic.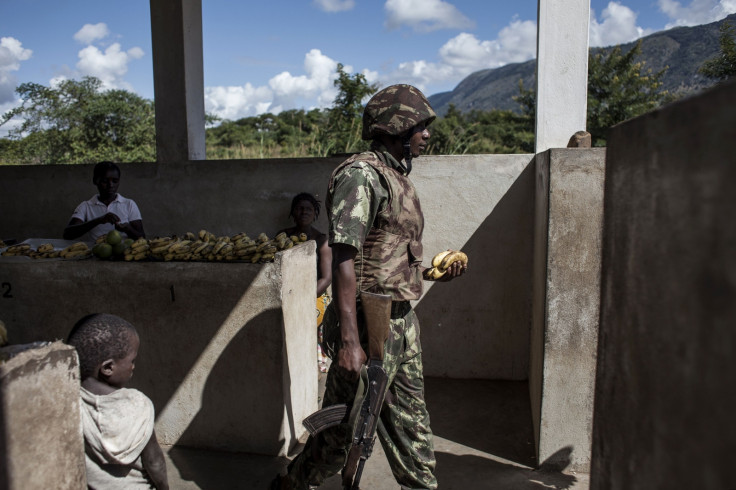 When the armed men failed to find the official, they went to look for him at the health clinic, and burned patients' medical records before stealing vaccines, syringes, and medicines, a doctor who visited the clinic the following day told HRW. The clinic stores essential medicines, including antiretroviral medicines for HIV/AIDS patients, for a population of over 8,000 people, the doctor explained.
The gunmen then made their way to Mopeia's main hospital (around 8km, 4.97m from the health clinic). There, a nurse described seeing about 15 men entering the main ward.
The men, who were dressed in dark green uniforms most of them armed with Kalashnikov assault rifles, entered the ward where patients were sleeping, threatened patients and medical staff, ordering them to leave the hospital, and carried away medicines, serum bags, bed sheets, and mosquito nets, the nurse said. None of the patients or medical staff were hurt, she added.
'Dening crucial health services to Mozambicans who need them'
Local health authorities confirmed Mopeia district hospital and Mopeia village clinic together serve over 100,000 civilians.
In a series of July attacks on villages in the Maúa district (northern province of Niassa), Renamo gunmen were alleged to have taken, among other things, kits of HIV tests, boxes of syringes, obstetric kits, tetanus vaccines and vials of penicillin.
"Renamo's raids on medical facilities seem part of a repugnant strategy to damage health facilities and loot medicines," Bekele added. "What they are succeeding in doing is to deny crucial health services to Mozambicans who need them."
HRW could not verify Frelimo claims that Renamo gunmen had carried out similar attacks on health clinics over the past month in Sofala, Manica, and Tete provinces, in central Mozambique. The Renamo party, which has offices in the capital, Maputo, has neither confirmed nor denied carrying out the attacks.
On 5 August, however, Renamo leader Afonso Dhalkama, who is said to be in hiding in the Sofala province, told the Mozambican private television station, STV, that he had given orders to attack some areas of Zambezia province. He did not specify the targets or mention medical facilities.