Fears Brussels cell was plotting radioactive attack after 11 nuclear workers' access passes revoked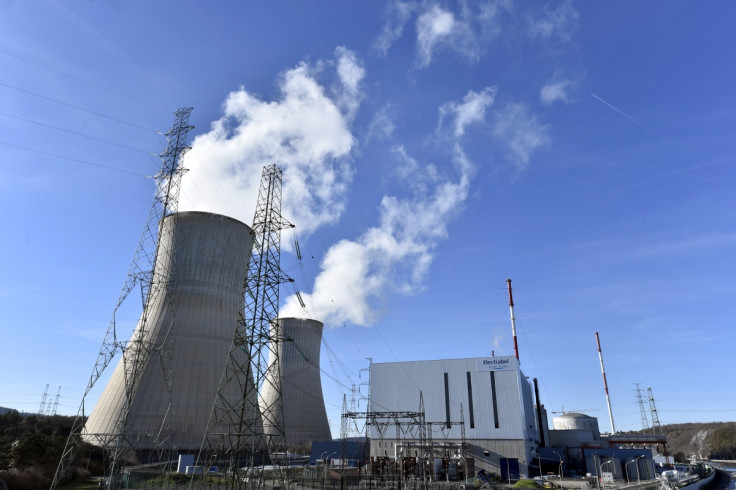 There are real fears that the Brussels cell of the Islamic State terror group may have been plotting a radioactive nuclear bomb attack. There have been no official confirmation but media reports claim that the two brothers Ibrahim and Khalid el-Bakraoui are believed to have been involved in an Isis plan to create a bomb to scatter radioactive material over a populated area.
Media reports said that 11 workers at the Tihange nuclear power plant, 40 miles south-east of Brussels had their access badges withdrawn over fears that jihadists may be seeking insider help. Additional soldiers have also been deployed to protect Belgium's two atomic power plants, a nuclear research facility and a company that makes medical isotopes.
A senior Belgian nuclear industry official was secretly filmed by jihadists late last year, according to the country's nuclear authority. On 24 March, the two el-Bakraoui brothers were linked to the surveillance. Belgium's La Derniere Heure newspaper quoted a police source as saying that the brothers had hidden cameras in bushes outside the official's home.
An official at the Federal Agency for Nuclear Control told The Times newspaper: "When you start filming someone in the way they did, the logical conclusion is that they wanted to abduct the person and to obtain radioactive material." The official said that a conspiracy to build a dirty bomb, with the aim of contaminating a crowded public space was "the big question" faced by the authorities.
Police raids on flats in Brussels last week which lead to a suspect being shot and others captured may have disrupted an even larger Paris-style massacre which was planned to coincide with the Brussels bombings at the airport and metro station, the newspaper said.
Since the raids, seven workers had their work entry passes withdrawn and another four passes were revoked after the 23 bombings after vetting by a committee comprising intelligence and security agencies. The Tihange plant is located in a heavily populated area and is about 50 miles away from Belgium's borders with Germany, France, the Netherlands and Luxembourg. One Belgian power plant is only 90 miles from Kent, the Daily Mail says.
The key person behind the alleged radioactive bomb plot is Mohammed Bakkali, 28 who was arrested in November on suspicion of helping to plan the Paris attacks. His wife's flat was raided and police found a 10-hour video taken by a camera hidden opposite the home of an executive at the Centre for the Study of Nuclear Energy in Mol, northern Belgium.
The executive secretly filmed, is believed to have access to radioactive isotopes. Bakkali is suspected of renting safe houses for terrorists and is believed to have rented out a flat to Salah Abdeslam, who was captured by police last week for his role in the Paris attacks.
Bakkali was close to Ibrahim el-Bakraoui, 29, the man who set off a bomb at the airport in Brussels this week. Ibrahim had mentioned Bakkali by name in a farewell message to his mother.
A Belgian prosecutor has refused to name the executive "for obvious security reasons." Belgium's federal agency for nuclear control stressed the importance of not revealing the name of the person involved so as "not to endanger the enquiry or nuclear security" or the person involved and their family.
© Copyright IBTimes 2023. All rights reserved.