Armed police have arrested a man after they raided a house in Hull where an alleged "hostage situation" was taking place.
Officers were responding to a reports that "a man within the property is behaving aggressively and is possession of a bladed weapon," Humberside Police said in a statement on Thursday (2 November).
Police then set up a cordon around the home in Haydock Garth, Bransholme, with specialist officers on the scene, amid reports suggesting that a child may have been trapped inside.
Residents of the street reported that up to ten police cars and a dog unit were closely monitoring the situation, with a police helicopter circling overhead until 11.30pm.
Neighbours have told the Hull Daily Mail that a "hostage situation" had taken place and neighbours were told to stay inside.
The man was taken away by police after being seen to by paramedics, reported the newspaper.
A Humberside Police spokesman said: "Our officers are currently in attendance at an incident at a property on Haydock Garth in the Bransholme area of Hull.
"We are responding to a call made at 5.20pm today reporting that a man within the property is behaving aggressively and is in possession of a bladed weapon.
"A cordon is in place as a public safety measure and specialist officers are on the scene providing an appropriate response to the incident."
The stand-off took over six hours to solve, since police were called, with residents being told to stay inside their homes, and those inside the cordon not being allowed home.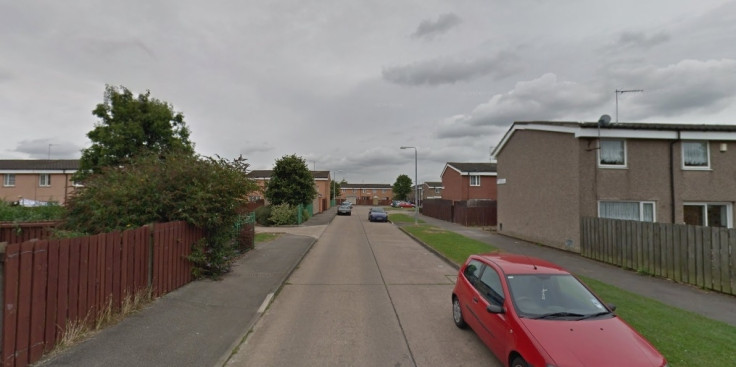 One neighbour said, according to the Hull Daily Mail: "My son was out playing and got told by police to leave the area because there was a person with a firearm."
While another resident of the street, David Sampson, said he was unable to go inside his that is situated inside the cordon.
He said: "There is armed police down Haydock Garth and we are a bit worried has we don't know what's going on as its taped off in a t-shape and my house is straight bang in the middle of it.
"I can't see much, we're being told to say in doors and my family are getting worried has nothing like this has happened before."