Fears for Queen Elizabeth II's health prompts outpouring of support amid death rumours
The world's longest reigning living monarch is reportedly on the mend after a serious illness over Christmas.
Queen Elizabeth II's health concerns have sparked well-wishing from around the globe. Admirers have taken to Twitter to wish Her Majesty a speedy recovery after illness prevented the British monarch from attending several festive engagements.
The 90-year-old UK head of state has been suffering from a heavy cold for the last two weeks and forced to forgo a number of public engagements, including the Royal Family's annual Christmas service at Sandringham.
Ever since news of her ill-health was announced there has been a string of fake news reports that she had in fact died. The rumours became so prolific that Buckingham Palace was forced to officially deny them.
The Palace has described her present condition as "recuperating" and it is hoped that the Britain's most powerful great-grandmother will be returning to honour her busy schedule by the end of January.
The Queen has enjoyed robust health throughout her life and has been admitted to hospital just three times in the past 13 years: twice in 2003 for knee surgery and in 2013 for gastroenteritis. She is loath to miss any of her many her official engagements; 2016 was the first Christmas at Sandringham she has not attended in her 64-year reign.
In the wake of her illness and the many false reports of her death, people around the world expressed messages of love and support for the Monarch on social media. Mariela Stefanllari described the Queen as her idol. Adding: "We pray for her health. God Bless Queen Elizabeth! With love from Albania.
Maria Iqbal Tarana said the Queen was "the most influential women in the world right now". She urged her to "get well soon" and added that "we are praying for your speedy recovery".
The Armagh Country Lodge in Northern Ireland, a part of the UK to which the Queen made a historic visit in 2016, wrote: "Amazing lady! Strength, courage, dignity and wit!"
Dr Mina Ogbanga said: "Pray for our Grandma, we wish her a speedy recovery. Queen Elizabeth II has reigned for 64 years. In that time, the US has had 11 presidents."
Leisha Carr posted an archive picture of a fully fit Queen firing a piece of artillery while dressed handsomely in a blue hat and jacket with white gloves. "Queen Elizabeth is so cool," she said.
Daniel Elswick extended his wishes to the Queen's husband, Prince Philip.
Finally, a user named Paul posted a picture a well known brand of flu remedy. He wondered if the Queen would be making reference to it in her Christmas speech. Alas, she did not.
Check IBTimes UK for the latest on Queen Elizabeth II and the British Royal family.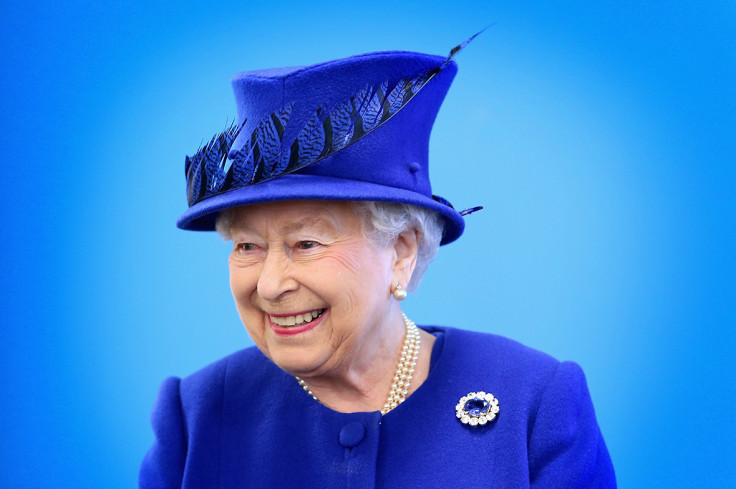 © Copyright IBTimes 2023. All rights reserved.