Roger Federer has revealed that his recent dominance over long-time rival Rafael Nadal is due to the changes he has made to his game, mainly his backhand swing. He also spoke about continuing to play well beyond 2019.
The Swiss ace has faced Nadal four times in 2017 and has triumphed on all occasions, making it five straight wins over the Spaniard. This was not the case earlier in their careers as the latter got the better of the 19-time men's singles Grand Slam winner most of the time. Nadal still leads Federer 23-15 in the head-to-head since their first meeting in 2004.
After a few years of struggling to challenge for the major titles, Nadal and Federer have dominated the current campaign, winning six titles apiece including sharing the four Grand Slams between them. They are currently ranked number one and two in the world, respectively, and are battling for the year-end number one ranking.
Federer first faced Nadal in the final of the Australian Open this year where he came back from being a break down in the fifth set to win the title, after which he beat him in two more Masters Series finals in Miami and Shanghai and in the fourth round at Indian Wells.
The Swiss star displayed a new aggressive backhand in all his clashes against the Spaniard and his ability to strike the ball early did not allow the latter to dominate points, unlike previous years. The 36-year-old credits this change as one of the reasons for him beating Nadal on a consistent basis and believes it is now easier to play the 16-time men's singles major champion than in the past.
"I would always shank too many balls," Federer said, referring to his backhand in previous matches between the two, as quoted by the Express.
"It was hard for me to consistently just keep on attacking with the backhand. Because I have gotten used to returning that way, I think it's also easier to play Rafa these days."
Federer, meanwhile, also spoke of his intention to continue playing beyond 2019 after indicating that he would love to extend his contract to play in Basel until 2022.
He is currently playing in his hometown tournament and has a contract to play the event for a further two years. Retirement is clearly not in his plans for the foreseeable future.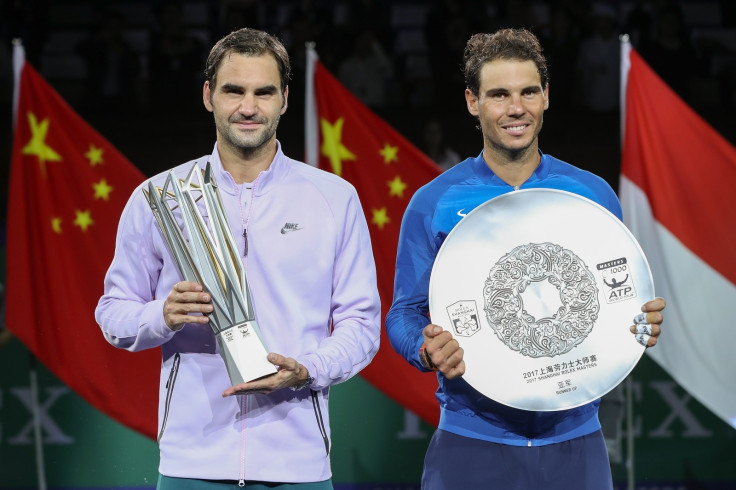 "After these three years, we can make another contract for three years again," Federer was quoted as saying by the Metro. "I'm glad I'm still on the tour at all, that I am healthy and I enjoy playing.
"And glad that I can experience Basel again, hopefully next year again. Because in 2016, I missed it, but the contract for now is just a deal to 2019."