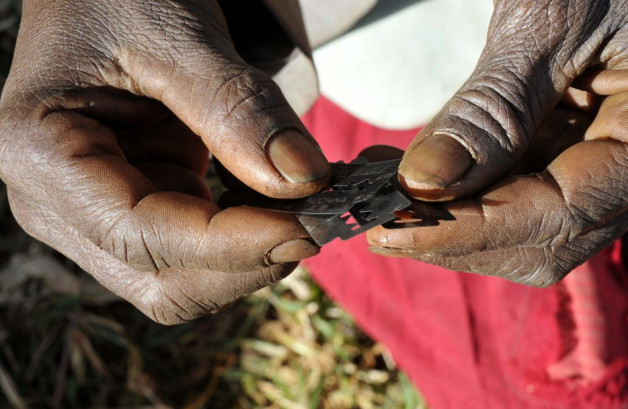 Prosecutors in Britain are to bring charges against suspected perpetrators of genital mutilation, in the first such cases in British legal history.
The Crown Prosecution Service is deliberating over four new criminal cases, along with four previous cases which lie on file.
A further 15 cases have been reported to police by children's charity the National Society for Prevention of Cruelty to Children (NSPCC).
Female genital mutilation (FGM) is widespread in some parts of Africa, where girls as young as 10 undergo crude surgery, often performed without anaesthetic.
The NSPCC revealed it had so far received 41 calls to its newly launched helpline seeking advice on the issue.
"We have been very surprised by the number of calls. We thought that at the start we would get maybe one or two referrals from it," said the head of the helpline, John Cameron.
"We need a successful prosecution to send a very clear message to people that enough is enough."
Police suspect many illegal operations are carried out in Britain, while other cases involve children being sent abroad to undergo the procedure.
Local authorities recently issued letters to school headteachers, warning them of the risk to their pupils during the summer holiday period, known grimly among teachers as the "cutting season".
Efua Dorkenoo of campaign group Equality Now said, "We commend the CPS and the police service for considering ways to use existing FGM laws, as well as other legislation, to generate prosecutions."
The practice of FGM, widespread in Cameroon, is performed to delay the age at which girls becoming sexually active.
The NSPCC helpline on Female Genital Mutilation is 0800 028 3550