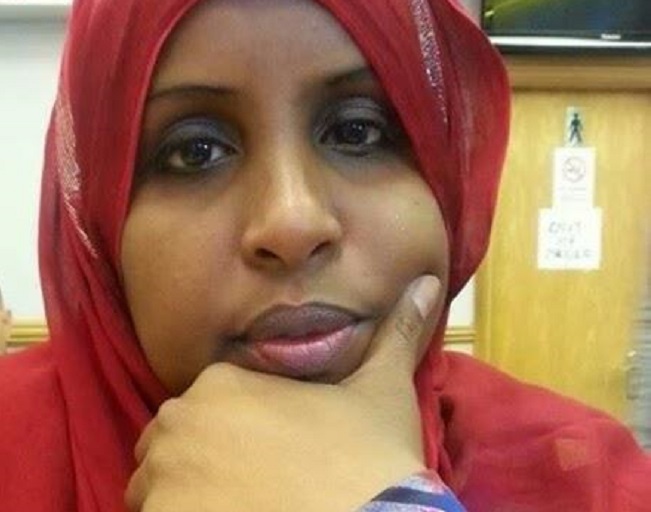 Hibo Wardere lives with her husband and children in Walthamstow in east London, where she works as a teaching assistant at a local primary school. She was six years old when she underwent female genital mutilation at her family home in the Somalian capital of Mogadishu.
In a small hut built by her mother and aunt for the occasion, Wardere had her clitoris cut out by a woman holding a rusty blade. "Before I was taken into the hut, I felt I had no reason to fear this woman because my mother was there," she says.
Wardere never spoke about her experience until she moved to Britain 25 years ago, after the outbreak of the Somali Civil War. Somalia is one of the 29 African and Middle Eastern countries where the practice is concentrated, where more than 125 million women and girls have been cut.
"When I was six, a lot the girls in my area had already had the procedure," Wardere says. "They segregated you for not having been 'done' and told me I was unclean. After a while of these taunts, I asked my mother if I could have it. She said yes, and I thought it was a good thing."
"A few days later we had a massive party and all the attention was on me. I felt really loved. The next morning, I was woken up at about 5 o'clock and my mother gave me a big breakfast. Three women walked in an hour later, because they don't want to carry out the procedure when the sun is up."
Wardere was then taken to the makeshift hut where she was to stay until she had recovered. She was told to sit on the floor, in front of one of the three women.
"The minute I sat down, the woman put her hands underneath my armpits to hold me still," she remembers. "I was such a scrawny little girl that I felt like she was crushing my ribs. I realised nothing good was going to come out of this. The woman then yanked my dress up and pulled my legs apart, which hurt terribly. The lady sat in front of me, the cutter, didn't make eye contact with me at all."
When the woman reached into the bag next to her, dozens of razors and blades fell out. "I think they were quite rusty because they were a brown shade," she adds. "Then she pulled my clitoris so hard that I thought she was going to rip me with her fingers and I screamed because it was so painful. She then made one sharp cut."
"The next thing I remember is that it felt like my whole body was one fire," Wardere says. "It was 'whoosh' and then you don't know what to do. You can't breathe. I screamed for my mother and I screamed for them to stop. I was six years old and I was screaming because I wanted to die."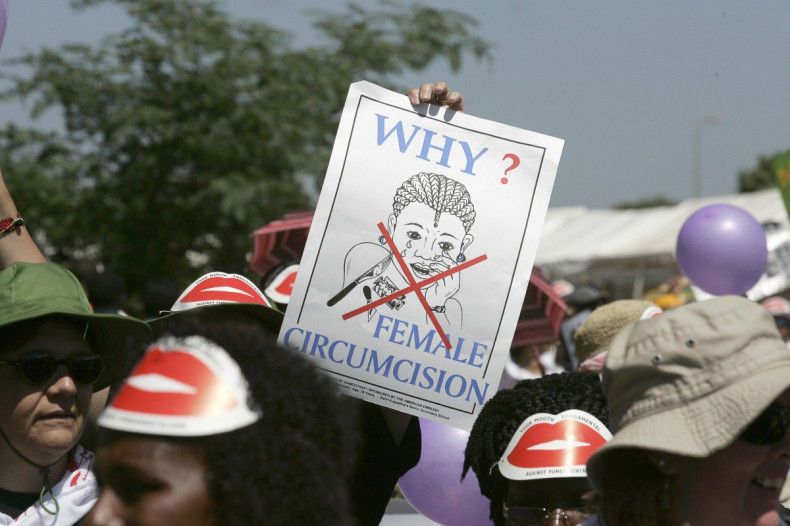 "The woman kept asking my mother why I was screaming so much, and asked if I was a coward," Wardere says. "She said none of the others cried like this, and asked my mother to tell me to shut up." Her mother told her to keep quiet as the neighbours would hear her screams.
"Even after she had cut my clitoris off, the woman kept cutting," Wardere recalls. "She cut the vaginal lips and then went inside and cut more. By that time, I think I had passed the pain, I just wanted to die and asked God to take me."
"The woman then started to sew me up, but I didn't know what was left to sew," she says. "I'm 45 and I still have flashbacks. FGM is a life sentence."
Internationally recognised as a violation of the human rights of girls and women, FGM causes bleeding, chronic pain, infections, problems during childbirth and infertility, as well as extensive emotional trauma. Without intervention, another 86 million girls around the world will be subjected to the devastating practice by 2030.
Despite these serious consequences, FGM has long been a minority issue. Only now are campaigns gaining momentum, with anti-FGM petitions and public figures such as Malala Yousafzai – and survivors – speaking out about the issue. Last year, the UK hosted the inaugural Girl Summit, aimed at mobilising international efforts to end female genital cutting and child marriage.
"It ate me up for a very long time until three years ago, when I was asked to sit in a meeting with the head of my school and the parents of a Somalian girl. We suspected her parents were planning to take her out of school to be cut," Wardere says. "They asked what I thought, and I realised I could tell my story."
The girl was taken out of school and never returned, Wardere adds. This is common practice in Britain, where FGM has been illegal since 1985. Since 2003, anyone taking a child out of the UK to be cut faces 14 years in prison. Even so, it is estimated that at least 20,000 girls under the age of 15 are estimated to be at risk of FGM in the UK. Many are cut during the school holidays - sometimes referred to as the "cutting season" for schoolgirls.
"Her parents knew that we were aware of what was happening," Wardere says. "It is likely that they didn't want an investigation, so never took her back."
Afterwards, Wardere wrote down her experience as part of a teaching course about child abuse. "It took me all night and I broke down many times, but it was kind of good to let it out. Since then, I've been going to schools and teaching staff and children about the effects of FGM."
As we approach the International Day of Zero Tolerance for Female Genital Mutilation on 6 February, Wardere hopes her story will help raise awareness of the issue.
"When people find out I been through FGM, it's a game changer," she says. "Eradicating female cutting is all education and engaging men, women and children. We can equip this generation with information about the procedure and by doing so, protect women and girls in the future. That is my goal."