A female pilot with Canadian airline WestJet has used social media to shame a male passenger who left a sexist note on a flight from Calgary to Victoria.
Captain Carey Smith Steacy of British Columbia, Canada, hopes sharing the note on Facebook will eradicate the mindset that flying is a male profession.
Written on an airline napkin, a man only known as David sitting in seat 12E wrote: "The cockpit of an airline is no place for a woman. A woman being a mother is the most honor, not as 'captain'. Proverbs 31. Sorry not PC."
He added: "I wish WestJet could tell me a fair lady is at the helm so I can book another flight!" The note was signed: "Respectfully in love, David."
According to Smith, the passenger also asked flight attendants whether she had enough hours to fly the plane, as safety was paramount to him. She responded to the note by posting it on the social media site with a polite rebuke.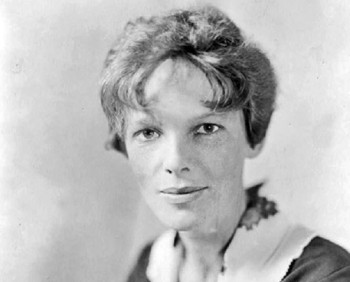 Smith wrote: "To David. Thank you for the note, you discreetly left me on your seat. I respectfully disagree with your opinion that the 'cockpit,' [we now call it the flight deck as no cocks are required], is no place for a lady. In fact, there are no places that are not for ladies anymore."
She added: "I have heard many comments from people throughout my 17-year career as a pilot. Most of them positive. Your note is, without a doubt, the funniest. It was a joke, right? I thought not.
"You were more than welcome to deplane when you heard I was a 'fair lady'. You have that right. Funny, we all, us humans, have the same rights in this great free country of ours."
WestJet also issued a statement on behalf of Smith, said: "We are enormously proud of the professionalism, skills and expertise of our pilots and we were disappointed to see this note. We have captains and first officers among our female pilots and always have since we launched in 1996."
However, spokesman Robert Palmer declined to elaborate on the incident, saying there was no need to lend undeserved credability to the note. According to WestJet, there are 1,119 male pilots and 58 female pilotes. WestJet Encore, a regional airline owned by the company, has 96 male pilots and 10 female pilots.
In December 2013, a Worldpay Zinc survey revealed the ongoing prejudice towards female pilots. Out of the 2,000 individuals polled, one in 10 said they might not trust a female pilot and 5% said they would be worried if they knew their plane was being piloted by a woman. Around 3% stated they would get off the plane, change their flight or complain.
Women make up around 5% of the 53,000 members of the Air Line Pilots Association, which represents pilots at national and regional carriers across the US and Canada. According to the International Society of Women and Airline Pilots, approximately 4,000 of the 130,000 airline pilots worldwide are women.
Despite influential figures such as Amelia Earhart, the first female pilot to fly solo across the Atlantic Ocean in 1928, some still fail to view aviation as a viable career option. British Airways has been trying to increase its number of female pilots, yet has only seen a rise from 5% to 15% over the last few years. Speaking to the Guardian, Captain Dave Thomas, BA's chief pilot and the head of training, said: "What we're after is the best person for the job and if we're only looking at half the population then we're clearly missing a trick."