Opioid deaths in a US state fell by more than 6% in the two-years after recreational marijuana was legalised. The introduction of legal weed in Colorado coincided with the first fall in opioid-related fatalities for 14 years, according to the research that raises questions about Donald Trump's approach to marijuana legalisation.
There was a 6.5% fall in deaths related to heroin, fentanyl and other opioids after pot was sold freely over the counter in 2014, a paper published in the American Journal of Public Health showed.
Previous studies have shown that the availability of medical marijuana has been beneficial for opioid users but this is the first time a link between recreational marijuana and opiate deaths has been established.
Some seven states have legalised medicinal marijuana while more than twenty states have partially decriminalised carrying and using the drug. However, it is still illegal under federal law and the White House has signaled its opposition to further legalisation.
"There's a big difference between [medical] and recreational marijuana," Donald Trump's former spokesman Sean Spicer said in February.
"And I think that when you see something like the opioid addiction crisis blossoming in so many states around this country, the last thing that we should be doing is encouraging people," he added.
The findings in Colorado suggest that freeing the weed could actually be a valuable weapon for mitigating the effects of America's opioid epidemic, which has caused drug overdose deaths to more than treble since 2000.
But the report's authors emphasised that the findings were preliminary and further research in other states during different time periods would need to be obtained before any firm conclusions were drawn about the link between cannabis legislation and opioid fatalities.
US opioid epidemic continues to be legally sanctioned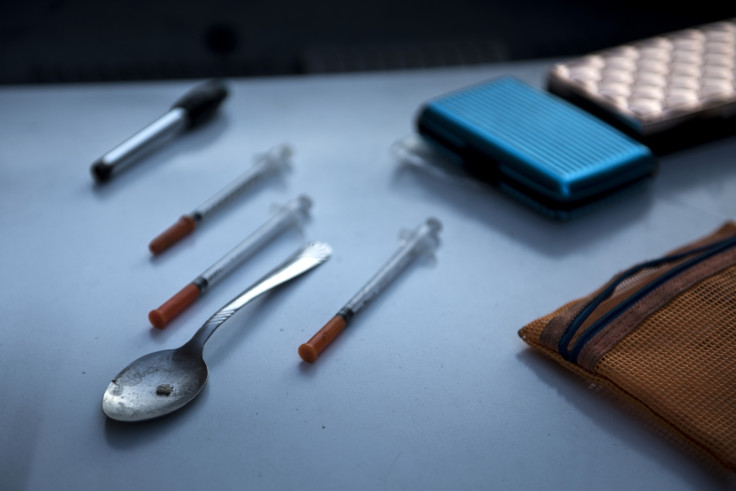 When Sean Spicer drew a comparison between marijuana and opioids in the context of legislation, it was more than a touch ironic.
The devastating effects of America's opioid addiction being played out in towns and cities across the country can be traced back to the proliferation of prescription-issued opioid pain medicines in the 1990s, such as oxycontin, manufactured by big US pharmaceutical companies.
Intense lobbying on the part of the pharmaceutical industry saw powerful opiates, many of them stronger than street heroin, piling up in medicine cabinets. In the last few years, regulators have moved to tighten distribution, which has in turn sent swathes of addicts – whose addiction began with a doctor's prescription – into the hands of heroin dealers.
And the lobbying has not stopped. Just this week, the Washington Post revealed that in April last year Congress stripped the Drug Enforcement Agency of its ability to shut down suspicious sales of opioid pain pills – pills that might be going to corrupt doctors and making their way onto the black market.
Meanwhile, marijuana-related deaths are so rare most drug data doesn't record them, although the long-term consequences of smoking the drug are similar, perhaps worse, than smoking cigarettes. There are many other ways to ingest the substance.
Today's research shows that legal cannabis may well alleviate some of the devastation caused in a large part by the legal distribution opioids. Truly lethal drugs, which are still pouring over the counter in America thanks to the pharmaceutical industry's grip on Capitol Hill.