Manchester United defender Rio Ferdinand has signed a new contract with the Premier League champions until 2014.
The former England captain, who retired from international duty a week ago, was out of contract in the summer.
But the 34 year old has joined Ryan Giggs in penning a new deal, and after claiming his sixth league title with United this season, Ferdinand said the decision to extend his deal was easy while admitting he's excited by the prospect of working with new manager David Moyes.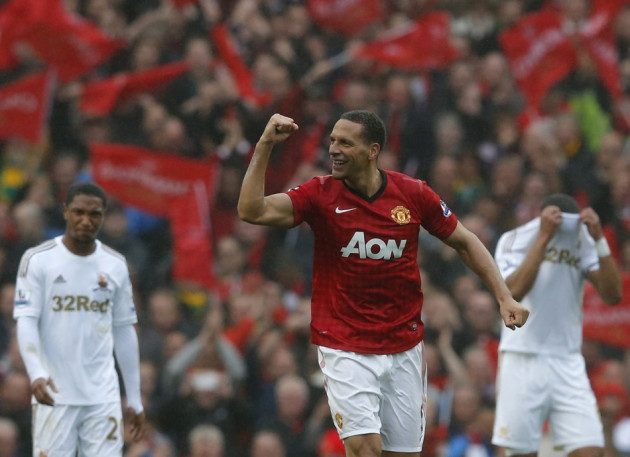 "I am delighted to have signed a new contract," Ferdinand said. "Who wouldn't want to play in this fantastic team in front of 75,000 fans each week, it has been an incredible journey and I am glad it will continue.
"I can now fully concentrate on my club career, which has worked well for me over the past few years
"This is a great team to be part of and we are now moving into a new era with the club which is very exciting. I have met with David I am really looking forward to working with him and winning many more trophies with this great club".
He added on Twitter: "Sooooo happy to sign a 1yr extension for this great club, living the dream. Roll on next season"
Moyes, who formally takes over at United on 1 July, added: "It is clear for everyone to see that Rio has had one of his best seasons with the club and I think even from the outside you can see what a big character Rio is around the dressing room so I am delighted he has signed a new contract and I am looking forward to working with him"
Ferdinand was included in the PFA Team of the Year for the sixth time in his career after making 28 league appearances, scoring just once in United's win over Swansea City; Sir Alex Ferguson's final home game in charge.
And following as consistent a season for Ferdinand in terms of performances and injuries as any during his career, he decided against following Paul Scholes into retirement by penning a new deal which sees him as one of United's most experienced players in Moyes' first season at Old Trafford.