Ferguson Happy to Win Ugly as United Move Into Pole Position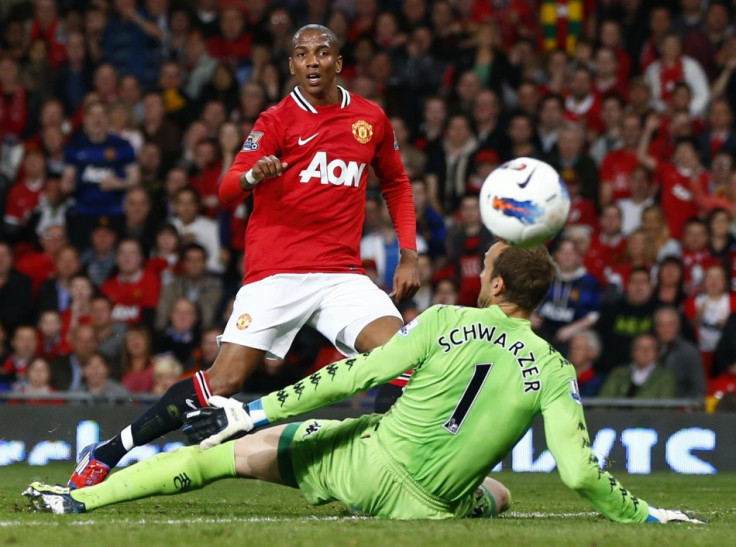 Sir Alex Ferguson remains content for Manchester United to grind out tense victories if it ensures they pip Manchester City to the Premier League title.
United moved three points clear at the top of the table courtesy of a 1-0 win over Fulham at Old Trafford on Monday night, but it was far from a vintage performance by the defending champions.
Wayne Rooney gave Manchester United the lead on the stroke of half-time but Fulham staged a late comeback and were left aggrieved when their appeals for a penalty were waved away after Michael Carrick fouled Danny Murphy inside the box.
"It was a great game for us tonight because that's exactly what it's going to be like for the rest of the season," Ferguson told Sky Sports. "Teams are going to be battling and fighting, trying to survive, and not be lambs to the slaughter to Manchester United because they don't want to be seen to be laying down.
"Fulham put in a massive effort tonight. They're a very experienced team and were very difficult to break down. When you sit back, it doesn't matter if you've got 11 plumbers, joiners or footballers; it's hard to break down. We did enough to finish the game off but didn't do it and nearly paid the penalty."
Far from being disappointed by Manchester United's nervy victory, Ferguson praised his side's capacity to win despite a sub-standard performance.
"That's the way it's going to be and we may as well get used to it," Ferguson told MUTV. "How many times have I said to you about 1-0? What does it mean? It means championship form."
United took full advantage of Manchester City's setback against Stoke City on Saturday to move into pole position with eight games remaining in the title race.
Prior to Monday's game, United trailed City by virtue of their inferior goal difference and Ferguson had implored his side to reduce the deficit against the Cottagers. But speaking after the match, the Scot admitted he always knew it was never going to be as easy as some had hoped.
"I know that. The experience players know that. The crowd still don't know that and they're been watching us for 100 years! They still get nervous when we're not finishing teams off but we should've finished them off.
"I'd take it at any time in the season," he added. "When you look back a few months ago, we were seven points behind [Manchester] City. The area where we are concerned is goal difference but winning is obviously important and, if we keep winning, we have a great chance."
© Copyright IBTimes 2023. All rights reserved.