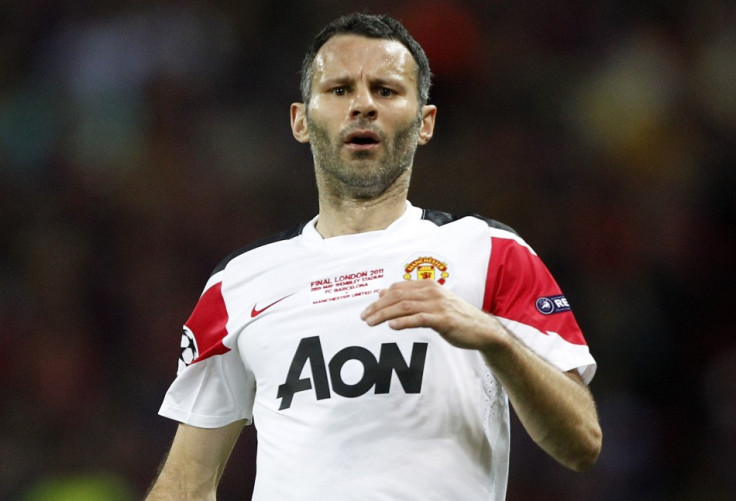 Sir Alex Ferguson has hinted that Ryan Giggs may be given another extension on his contract, after the midfielder scored for the 20th consecutive Premier League season in a row before the Christmas break.
Giggs has made over 600 appearances for the Red Devils since moving from the club's youth academy to the senior squad in 1990, and is one of the few one-club men to have been with the side almost as long as Sir Alex Ferguson himself.
Now 38 years old, Giggs is still skinning the opposition in the midfield, and though most footballers have long retired by such an age, Ferguson believes that the Wales international isn't on the way out at United yet.
"I think Ryan can play another year," Ferguson said, as reported by Sky Sports.
"There is no evidence at this moment in time that his energy, stamina or speed are decreasing. In fact, it's exactly the same as it was the last two or three years. It's amazing.
"I know it's mid-season now and it all depends on what Ryan thinks about his future, too.
"He knows he can't go on forever, we know he can't go on forever.
"But, on the evidence of what we're seeing at the moment, I think he can play for another year."
United are lacking in the midfield area at the moment, and while many pundits claimed the club were in crisis after losing Darren Fletcher for the near future to injury, Ferguson's squad have responded with some of the best form in the Premier League.
In fact, the side are now pushing very close to Manchester City for top spot in the Premier League table, which shows just how well they have recovered from being nearly two games behind and losing to their cross town rivals 6-1 in October.
Giggs revealed after United's 5-0 thrashing over Fulham that he is happier than ever playing in central midfield, and is ready to talk about his future with Ferguson.
"It's almost that time when I'll sit down with the manager and see what his plans are [for the future] and I'll see how I'm feeling," he told the official United website.
"At the moment I feel really good and I'm enjoying things more than ever, so we'll just have to wait and see."