Ferguson riots: police guilty of 'systematic discrimination against African Americans'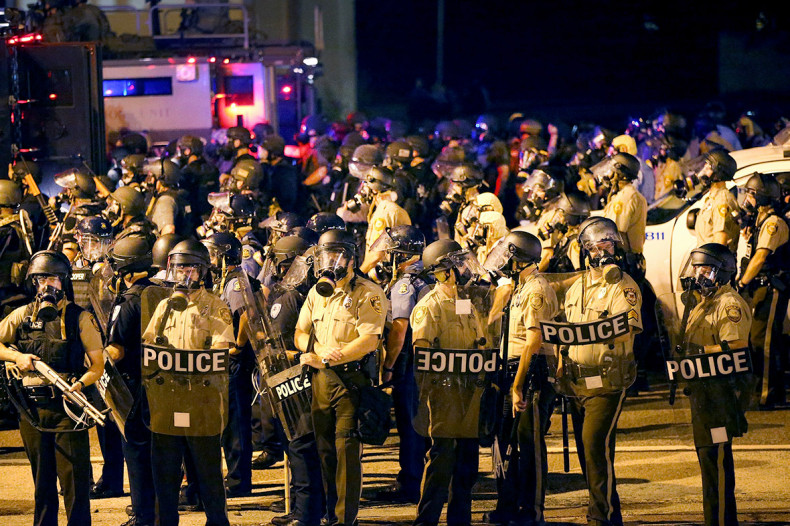 A federal investigation into riots in Ferguson, St Louis following the shooting of unarmed 18-year-old black youth Michael Brown by white policeman Darren Wilson has found evidence of deep-rooted prejudice within the judicial system.
The inquiry was launched by Attorney General Eric Holder following days of unrest in Ferguson which spread to other US cities. The US Justice Department will publish the findings of the investigation as early as tomorrow (Wed 4 March), but off the record officials have briefed selected journalists as to the contents.
Police in St Louis routinely stop and search black drivers more frequently than other drivers and are searched more violently - though they are less likely to be carrying contraband such as drugs or guns. In all 14 cases where a police dog bit a person and the race was recorded, they were African American.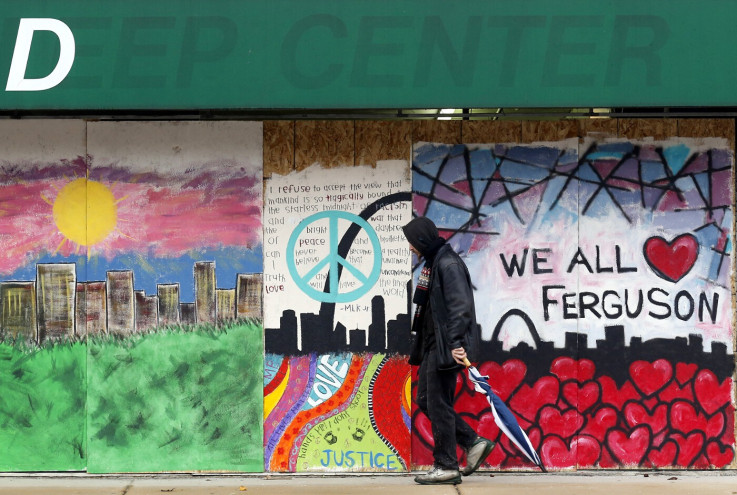 A man walks past a painted and boarded up exterior of a business in Ferguson
Jim Young/Reuters
CNN, which was among those briefed on the report, found that "from 2012 to 2014, 85% of people subject to vehicle stops by Ferguson police were African American; 90% of those who received citations were black; and 93% of people arrested were black. This while 67% of the Ferguson population is black."
During the period April-September 2014 - the time of the unrest - 95% of people imprisoned in the city jail for more than two days were black and African Americans were 68% less likely than defendants from other ethnic backgrounds to have their case dropped by a municipal court judge.
The report noted Ferguson is a largely African American population with a largely white government and police force. One email in circulation among municipal employees when Barack Obama was elected President in 2008 asked "what black man holds a steady job for four years".
The investigation team examined 35,000 pages of police records and conducted hundreds of interviews before drawing up their conclusions. The city of Ferguson will now almost certainly be pressed to make radical changes to its police and courts and could even be sued by the Justice Department for violating the constitution.