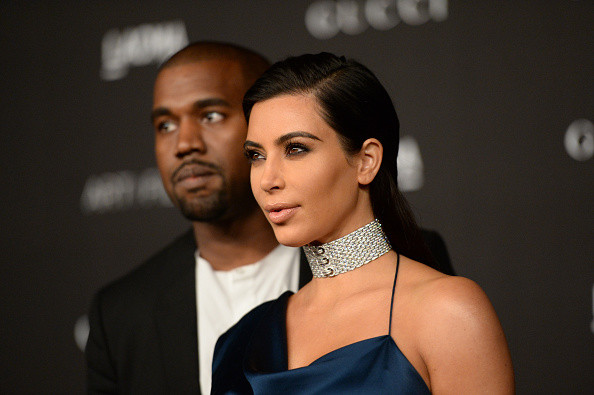 Kim Kardashian has provoked the wrath of thousands of fans after posting self-promotional tweets in the wake of the controversial Ferguson shooting verdict.
The 34-year-old reality star, who previously admitted that she was ignorant to racism until having a child with her black husband Kanye West, was lambasted for not using her platform as an international celebrity to address the crisis and raise awareness.
The St Louis suburb of Ferguson erupted in carnage and violent protests following a grand jury's decision not to indict Darren Wilson for the shooting of Mike Brown on 9 August.
During the trial, Wilson told the jury he shot at the unarmed teenager after he assaulted him in his patrol car and he attempted to reach for his gun. However, witnesses claim Brown had his hands in the air when the officer fired at him.
After news of the verdict broke, Kardashian took to social media to show off her outfit of the night and promote her latest fragrance called Fleur Fatale.
Her profile-raising message angered social media users, who accused her of sidestepping real issues. Members of the African American community also insisted that it was her duty as a mother of a mixed-race girl to speak out on issues of racism.
This isn't the first time the Keeping up with the Kardashians star has landed herself in hot water following the fatal shooting.
Earlier this year, Kardashian and her sisters Kylie and Kendall Jenner were caught on camera at the MTV VMAs allegedly texting during a heartfelt tribute to the unrest in Ferguson.
In 2013, the mother-of-one was also branded 'insensitive' after posting promotional tweets for home shopping channel QVC as the horror of the Boston Marathon bombings was unfolding.