Shakhtar Donetsk midfielder Fernandinho is targeting a move to the Premier League in the January transfer window.
The Brazilian midfielder scored the winning goal against Chelsea in the Champions League group game a fortnight ago.
Having previously been linked with a move to Tottenham Hotspur, alongside international and club teammate Willian, Fernandinho says he would love a switch to English football.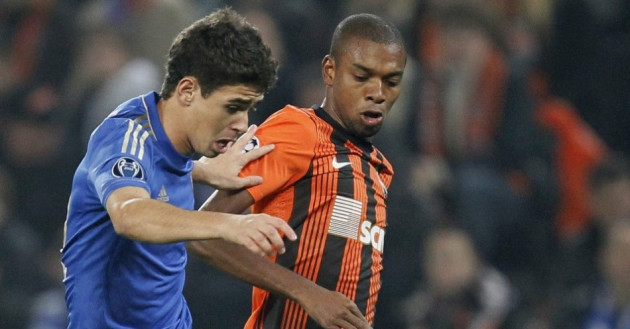 "If I had the opportunity to play in the Premier League I think that my qualities would improve even further," he said.
"I believe that the tactical roles of the players are very important, as well as its defensive responsibilities.
"However, these last years we have seen new, more aggressive players with very diverse styles, which make the games even more interesting.
"If I could combine all these roles, I could give considerable value to the Premier League.
"I like England a lot. It is a beautiful country and if I had the opportunity to live here, it would be very good for me and my family."
Chelsea felt the full force of Fernandinho's ability in the Champions League two weeks ago, as the 27 year old struck the decisive goal in a 2-1 victory for Donetsk, a win which propelled them to the top of Group E.
A move to Chelsea might also be a viable option for the five-time capped Brazil international, who already possess a strong South American contingent including Ramires, David Luiz and Lucas Piazon.
During the back end of the summer transfer window, Shakhtar revealed that Tottenham were interested in Fernandinho, as well as fellow Samba stars Douglas Costa and Willian.
Chief-executive Sergei Palkin said: "Levy, by the way, hinted that besides Willian, Villas-Boas was interested in Douglas Costa and Fernandinho, but he mentioned that just casually, without any specifics."
Spurs eventually opted to sign Clint Dempsey from Fulham to add to their midfield resources, but should Fernandinho's demands be met in January, then a move to the English capital might be resurrected.
Chelsea will have the opportunity to see more of Fernandinho in the Champions League group game at Stamford Bridge on Wednesday, with victory of vital importance should the club have ambitions of qualifying for the knock-out phase.