Ferrari secured the services of Felipe Massa for another season after the Brazilian put pen-to-paper on a new one-year contract.
There have been rumours of changes at Ferrari with Massa looking increasingly unlikely to be offered a new deal as he struggled with early season form.
However, in the last few races Massa has demonstrated his talent as he secured a second-place finish in Suzuka, his first podium finish in over two years, before following that with fourth place in Korea last weekend.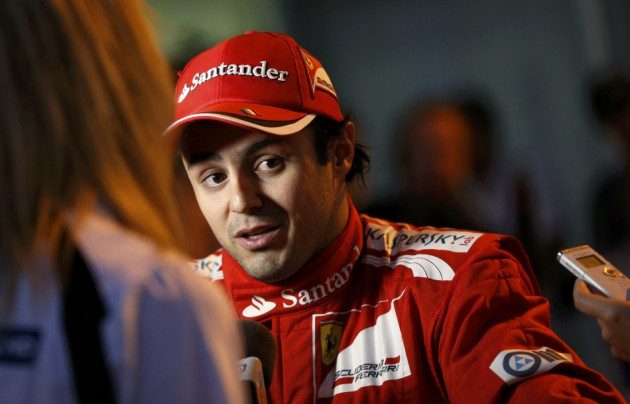 The Brazilian was quick to express his delight at remaining with the famous Italian team for an eighth successive season.
"I am very happy to have reached this agreement," Massa told Sky Sports. "Ferrari is my racing family and throughout my entire time in Formula 1, I have always driven cars powered by engines built in Maranello: I can't see myself driving cars propelled by anything else!
"First and foremost, I want to thank President Montezemolo and Stefano Domenicali, who had faith in me and who have always supported me, even at the most difficult moments.
"The team and also all the fans can rest assured that I will do all in my power to help the Scuderia reach the targets it sets itself each year."
Massa has always been backed by team director Stefano Domenicali who was happy to present his driver with a new contract after being impressed with his form in recent races.
"We are pleased to have extended our relationship with Felipe for a further year," said the Italian. "He has been part of our family for over a decade and has shown, expecially in this recent part of the season, that he is once again competitive at the highest level, which is what is expected of every driver who gets behind the wheel of a Ferrari.
"We have always supported Felipe, even in the most difficult moments of his career and we are certain of his worth and are sure he will know how to repay the confidence this renewal proves we have in him."
Massa's team-mate Fernando Alonso took to Twitter to reveal his delight at once again driving alongside a driver who finished runner-up back in the 2008 championships.
"I am so happy to continue another year with [sic] @Felipe1Massa as a teammate! I'm sure we are the best team!" said Alonso.
"After 8 different teammates, Felipe staying is another example of what I always say; Do not believe anything you read, unless it's official."
There had been plenty of speculation about the future of Massa, but with the Brazilian remaining with Ferrari it means that the line-ups of Red Bull, Ferrari, McLaren and Mercedes are all now settled.
Confirmed line-ups for 2012:
Ferrari: Fernando Alonso and Felipe Massa.
Mercedes: Lewis Hamilton and Nico Rosberg.
Red Bull: Sebastian Vettel and Mark Webber.
McLaren: Jenson Button and Sergio Perez.