A fetishist stood outside a terrified woman's home dressed in a wetsuit and leather boots while "playing with himself" once a week for an entire year. David Taft, 60, has now pleaded guilty to harassment at Liverpool Magistrates' Court.
The rubber-obsessed degenerate stared up at his 35-year-old victim's bedroom while "gyrating" and "grabbing his genitals" at nighttime. The NHS worker called 999 on multiple occasions, but Taft was always one step ahead and escaped in his Transit van.
When cops finally apprehended him on the quiet cul-de-sac in Merseyside, they found him wearing his trademark wetsuit and patent leather boots. He had three additional wetsuits and a women's red PVC coat in the back of his van.
He claimed he was a keen scuba diver. However, this was undermined by his lack of a tank, mask, flippers – or any other equipment used by scuba divers.
As for the coat, he alleged it was his ex-partner's and he was on the way to donate it to a charity shop, the Liverpool Echo reported.
Taft later admitted to having a "rubber fetish" and to performing the lewd acts outside the woman's home, beginning on 13 September last year. On that occasion, he complimented his wetsuit and boots combo with a long black wig, according to the victim.
He was at a loss to explain why he carried out the year-long campaign, denying that he was sexually gratified by his routine and claiming that he "meant nothing by it". He told police he was "not a risk to women or children".
After officers failed to catch him delivering his debauched pavement act, the woman installed £2,000 worth of CCTV cameras at her home. He was only caught when members of her family ambushed him, blocking his Transit van in and carrying out a citizen's arrest while waiting for law enforcement.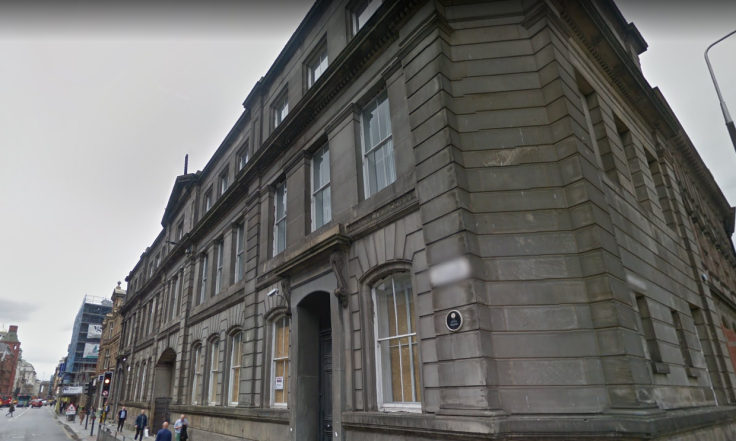 The victim was so sick with stress she was forced to take three months off work. She told the court: "I don't feel safe in my own home, I feel very paranoid and I have been ill because of stress.
"When it first started it was particularly scary because it was about the time that there were reports about people dressed as clowns attacking people so that did cause extra distress."
Prosecuting, Angela Blackmore said the victim had since realised that she recognised Taft as a man she had seen standing near her workplace when she went for cigarette breaks. She and her family have since moved house.
Taft, of St Mary's Road, Huyton, received an 18-month community order. He must also do 200 hours unpaid work and undertake 20 days of rehabilitation activities. He must pay the victim £500 compensation at £20 a week.
Defending, Vicky Balenski said: "He made full and frank admissions to all aspects of this offence. He does admit this was an unpleasant set of circumstances and he fully understands anyone would be caused harassment by his actions."