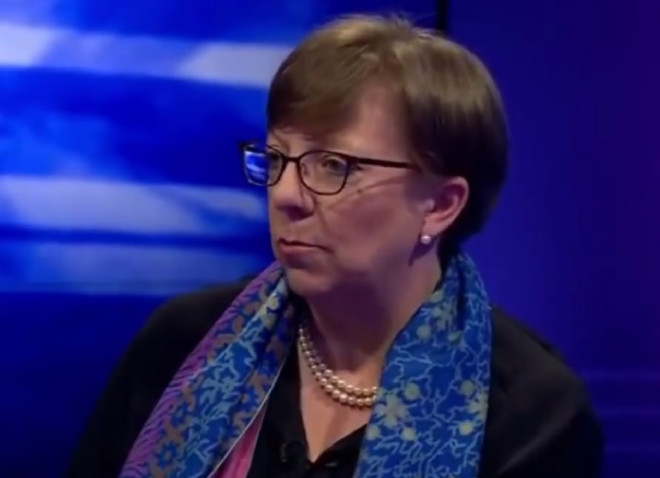 The Crown Prosecution Service has charged two suspects with alleged female genital mutilation in a landmark decision that marks the inauguration of the Female Genital Mutilation Act.
Alison Saunders, the director of public prosecutions, said two people were charged with carrying out the crime at London's Whittington Hospital in November 2012.
The reported crimes, according to the Evening Standard, involved the process of re-infibulation, in which the raw edges of the wound are sutured again after childbirth to create a small vaginal opening.
According to the CPS blog, the suspects were Dr Dhanoun Dharmasena, who is accused of carrying out the mutilation, and Hasan Mohamed, who reportedly aided the procedure.
The CPS considered the allegation that "a doctor at the Whittington Hospital in London repaired FGM that had previously been performed on the patient, allegedly carrying out FGM himself".
Saunders said: "Having carefully considered all the available evidence, I have determined there is sufficient evidence and it would be in the public interest to prosecute Dr Dhanoun Dharmasena for an offence contrary to S1 (1) of the Female Genital Mutilation Act (2003)."
"I have also determined that Hasan Mohamed should face one charge of intentionally encouraging an offence of FGM."
Dhamasena and Mohamed will appear at Westminster Magistrates' Court on 15 April.
It would be the first time in UK history that criminal action has been taken against an alleged perpetrator of FGM. The procedure was made illegal in 1985 and recent high-profile campaigns have led to an increase in cases being referred to prosecutors.
In three of the four cases being re-reviewed by the CPS, it was decided that there was insufficient evidence for a realistic chance of conviction. Saunders added that the introduction of anonymity for victims should not be considered, to make charges easier in future. Many victims are reluctant to testify in court as their identities are made public.
It may also be made mandatory for doctors, teachers and other health and education staff to report cases in which a girl is suspected of having undergone FGM or may become a potential victim.
London mayor Boris Johnson said the practice was "absolutely intolerable".
"Until we reach the point where it is mandatory for all statutory agencies to record and share data on FGM, we will not get a truly accurate picture and the police will not be able to do their job to protect victims and bring offenders to justice," he said.
The maximum penalty is up to 14 years imprisonment if a person is found guilty of excising, infibulating or mutilating the labia or clitoris.
It is estimated that more than 60,000 women and girls in the UK are at risk of FGM, a procedure classified as torture by the UN which affects millions worldwide. BBC London revealed that 31 London hospitals have treated 4,000 females for the procedure since 2009.